Holiday Travel Hazards?
Like many people, my family and I will be doing a lot of traveling during the holiday season. Are there any special health precautions we should take?
Andrew Weil, M.D. | December 13, 2011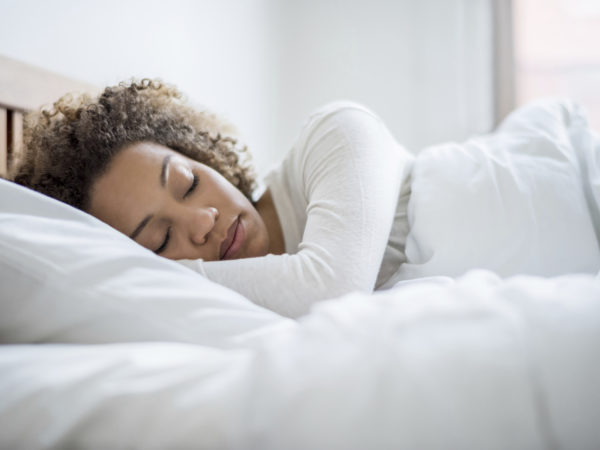 Traveling during the holidays can be stressful. It can also expose you to all sorts of infectious agents and other hazards you might not otherwise encounter. To get an update on what the threats are this year, and the best way to stay safe, I discussed your question with Paul Abramson, M.D., an integrative medical doctor and travel medicine specialist in San Francisco. Dr. Abramson is a graduate Senior Fellow of the Arizona Center for Integrative Medicine and on the clinical faculty at UCSF. Here are his recommendations:
Stock up on sleep. Since travel may involve crowds, delays, and other stressors, Dr. Abramson says that it is important not to start with a sleep deficit. Make sure you get adequate rest before your trip. If you have trouble sleeping, Dr. Abramson (and I) recommend a sleep self-hypnosis CD from Steven Gurgevich, Ph.D., a medical hypnosis expert, to use during travel.
Bring essential items for your comfort and safety. Dr. Abramson carries earplugs, an eyeshade, healthy snacks such as almonds or walnuts, a charged cell phone, sanitizing wipes, a small flashlight, and some extra cash.
Decide ahead of time if you'll agree to the body scans at airport security checkpoints. The safety of these x-rays is controversial. Dr. Abramson opts for the alternative, a body pat-down, in order to avoid unnecessary radiation exposure. I do the same.
Check the status of your family's immunizations for measles and whooping cough (pertussis), and update them if necessary. Both of these diseases have been increasing in the U.S. and elsewhere in the world. If you were born before 1957, you're presumed to be immune to measles, mumps and rubella. Otherwise, Dr. Abramson suggests getting immunized (or boosted if appropriate) with the MMR vaccine. To protect against whooping cough get the Tdap vaccine. This is especially important if you are going to be in contact with infants or toddlers under age one.
If you're going to Mexico, South America, Southeast Asia, Africa and other developing areas, see a travel medicine doctor to find out if your itinerary will expose you to any health risks and whether you'll need to take special precautions. You can also check country-specific vaccination advice from the US Centers for Disease Control (CDC) by searching online for "CDC travel [country name]."
Here are special recent (late Fall, 2011) travel health advisories:
If you're going to Bali, you need a rabies vaccine (it's expensive but Dr. Abramson recommends avoiding Bali if you don't get it);
Ask your doctor about preventive medications for malaria if you'll be in southern Greece;
You'll need an adult polio vaccine booster if you're going to China, where there's been an outbreak of the disease;
Because yellow fever has recently been reported in southern Brazil and the Amazon basin, check with a travel medicine doctor to see if you need the yellow fever vaccine based on your itinerary.
Also:
If you've been sick, be sure that your doctor considers your health stable enough for travel.
Make sure your medications are correctly labeled. This is essential to avoid hassles while going through airport security.
If you're ill before you travel, consider seeing a physician who can provide remote medical backup while you're away.
And consider medical evacuation insurance, which Dr. Abramson considers a worthwhile investment prior to traveling. He says that certain credit cards may include the insurance if you charge your tickets with one of them, but be sure to read the details carefully.
Andrew Weil, M.D.