Is Housecleaning Dangerous?
How important is it for my health to use all-natural cleaning products? Or is (it) more for the environment's benefit?
Andrew Weil, M.D. | October 3, 2005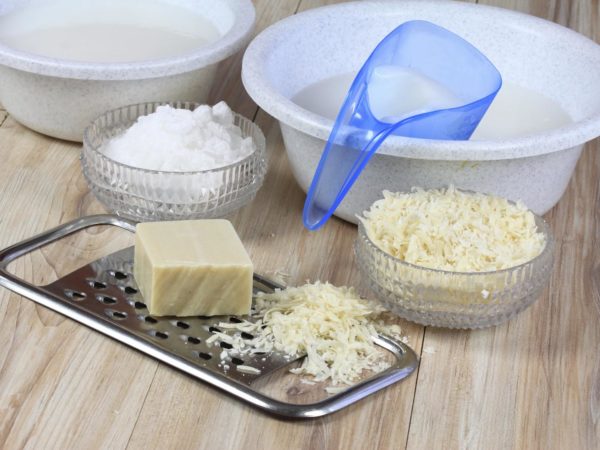 If you're chemically sensitive to fragrances or have allergies or respiratory sensitivities, you may want to use natural cleaning products to avoid inhaling chemicals that can trigger your symptoms. But even if you have no sensitivities that might be activated by conventional cleaning products, you might want to rethink your use of those that contain carcinogens or suspected carcinogens. The danger these chemicals pose depends on the extent of your exposure – how often you use the products and how long you're exposed to the fumes.
Here are some common products that I worry about:
Chlorine bleach. When mixed with ammonia, vinegar or other acid-based cleaners, chlorine bleach releases toxic chloramine gas; exposure can trigger mild asthmatic symptoms or more serious respiratory problems.
Avoid mixing these substances.
Metal polishes. Some contain petroleum distillates, which can irritate the eyes and lungs; long-term exposure can damage the nervous system, kidneys, eyes, and skin.
Ammonia . Can irritate eyes and lungs and cause headaches. Furniture and floor polishes. Contain nitrobenzene, which if inhaled can cause shallow breathing; if ingested can cause death.
Mothballs. Contains naphthalene, a suspected carcinogen, which may damage the eyes, blood cells, liver, kidneys, skin, and central nervous system.
Toilet bowl cleaners. Contain hydrochloric acid or sodium acid sulfate, which can burn the skin and cause blindness if splashed in the eyes.
Instead of conventional products, you can buy all kinds of natural cleaning products, everything from nontoxic bathroom cleaner to environmentally friendly dish soap. You can even make your own cleaning products from such household items as vinegar, lemon juice, olive oil, tea tree oil, and baking soda. A number of books describe how to make your own household cleaners from stuff we all have in the refrigerator or kitchen cabinets. One I particularly like is Clean & Green: The Complete Guide to Non-Toxic & Environmentally Safe Housekeeping, by Annie Berthold-Bond published in paperback by Ceres Press.
Some natural cleaning products I've tried have been great; others have failed to work as well as the conventional products. For example, I have not yet found a fragrance-free natural dishwasher detergent that works satisfactorily in my automatic dishwasher. In the near future I will be introducing a line of natural cleaning products endorsed by Weil Lifestyle. My first criterion is that they have to work.
Whether you choose to make your own environmentally friendly household cleaners or buy those already on the market, keep in mind that while these products are supposed to be nontoxic, they should be kept out of the reach of children and pets. Store them as carefully as you would conventional cleaners.
Andrew Weil, M.D.