Ditch Disinfectants?
Is it unhealthy to use disinfectants too often? At what point should we let our immune systems take over to fight germs?
Andrew Weil, M.D. | February 10, 2012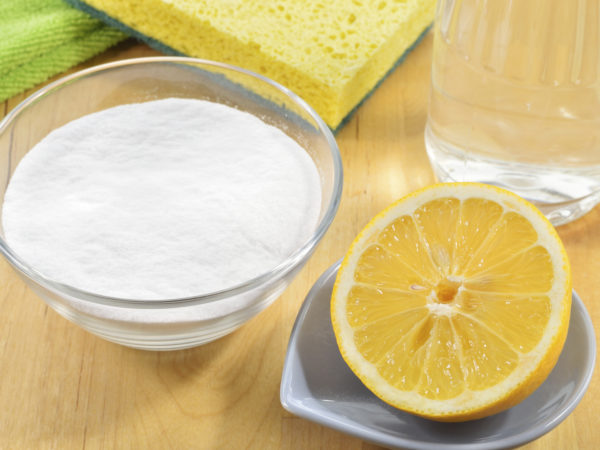 Along with many other physicians, I believe it is unhealthy to use disinfectants on a routine basis at home. The long-term danger is that the chemicals in disinfectants stimulate the development of resistant bacteria, a growing health threat worldwide.
Technically, the disinfectant products designed for home use are antibacterials, and their purpose is to interfere with the growth and reproduction of bacteria. Of the ingredients that are common in these products, the one of greatest concern is triclosan, a long-acting compound that leaves residues on disinfected surfaces and as a result has prolonged action. According to the Alliance for the Prudent Use of Antibiotics (APUA), more than 1,000 commercial products contain triclosan or other biocide agents. Among these products are clothing, toys and disinfectant soaps.
While triclosan does kill bacteria, it is building up in the environment and potentially making germs tougher and more harmful to us:
Triclosan has been recovered from lake sediment, rivers, streams, wastewater, seawater and has been found in fish bile, aquatic biota, human breast milk, and blood plasma. We don't yet fully understand the consequences of all this.
Along with other residue-producing antibacterials, triclosan has been shown to contribute to the development of antibiotic resistance in the lab.
Some evidence suggests that infants and children who grow up in a biocide-laden environment may not develop as strong an immune response as they would otherwise.
The AUPA also reports that studies comparing families who use antibacterial soaps to those that don't have not shown that users have a reduced risk of colds, flu or stomach bugs.
I agree with the APUA's recommendations on the use of antibacterial products in the home:  use them only bwhere there are individuals with depleted immune systems who are more susceptible to infection.
I have said many times on this site and elsewhere that I have never thought that antibacterial products were necessary except in nursing homes, hospitals, and other healthcare settings where there is a high risk of spreading infections from person to person. There's no proof that the antibacterial soaps and washes marketed for home use serve any useful purpose. Soap and water do just as good a job of cleansing.
To clean kitchen surfaces, the APUA recommends using a 70 percent solution of ethyl or isopropyl alcohol or a three percent solution of household bleach or hydrogen peroxide, all of which are effective against a wide range of disease-causing organisms and don't leave troublesome residues. As an alternative, you can make your own cleaning products from such household items as white vinegar, lemon juice, olive oil, tea tree oil, and baking soda. To learn how to do this, I recommend reading the book Clean & Green: The Complete Guide to Non-Toxic Environmentally Safe Housekeeping, by Annie Berthold-Bond, published in paperback by Ceres Press. For a short primer on using common household products for cleaning, see: Natural Household Cleaning Products.
Andrew Weil, M.D.