Concerned About Clorox?
I know that you advise avoiding swimming pools treated with chlorine because it has been linked to health problems. What about chlorine bleach such as Clorox for home use?
Andrew Weil, M.D. | November 24, 2006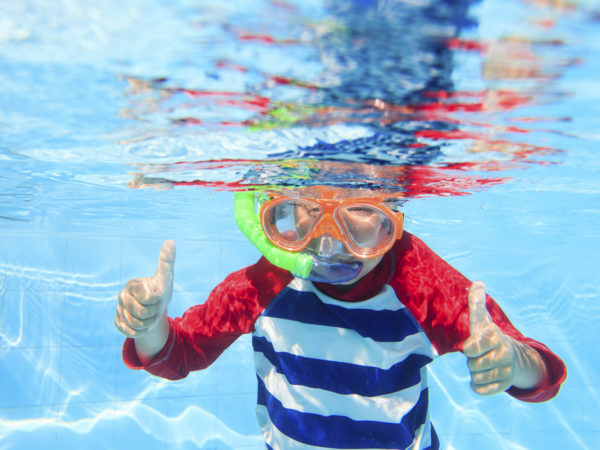 Many conventional household cleaning products are toxic and should be avoided. Chlorine bleach (sodium hypochlorite) is a particular problem if mixed with ammonia, vinegar, or acid-based cleaners. The combination will result in the release of toxic gas. Short term exposure to this gas can cause mild asthmatic symptoms and, sometimes, more serious respiratory problems.
However, I see no problem in using chlorine bleach (Clorox and similar products) for cleaning, especially when you have a serious concern about contamination. It is a more effective disinfectant than other commercially available cleaners or natural products that I know of.
If, as I do, you prefer to use less irritating cleaning products, you have a wide choice. Today, you can find everything from nontoxic bathroom cleaner to environmentally friendly dish soap. Or you can choose to make your own cleaning products from such household items as vinegar, lemon juice, olive oil, tea tree oil, and baking soda. To learn how to do this, I recommend reading the book Clean & Green: The Complete Guide to Non-Toxic & Environmentally Safe Housekeeping, by Annie Berthold-Bond, published in paperback by Ceres Press. For a short primer on using common household products for cleaning, see the section on Natural Household Cleaning Products.
Some natural cleaning products I've tried have been great; others haven't worked as well as conventional products. I still haven't found a fragrance-free natural dishwasher detergent that works satisfactorily in my automatic dishwasher. I plan to introduce a line of natural cleaning products endorsed by Weil Lifestyle. My first criterion: they have to work.
A final word: be sure to store all household cleaners – conventional environmentally friendly or those you've made yourself – out of the reach of children and pets. Although the natural and homemade products are usually supposed to be nontoxic, store them as carefully as you would conventional cleaners.
Andrew Weil, M.D.