Too Much Exercise?
Is it true that men who exercise a lot end up having more heart problems than those who do moderate or very little exercise? How much is too much?
Andrew Weil, M.D. | January 1, 2018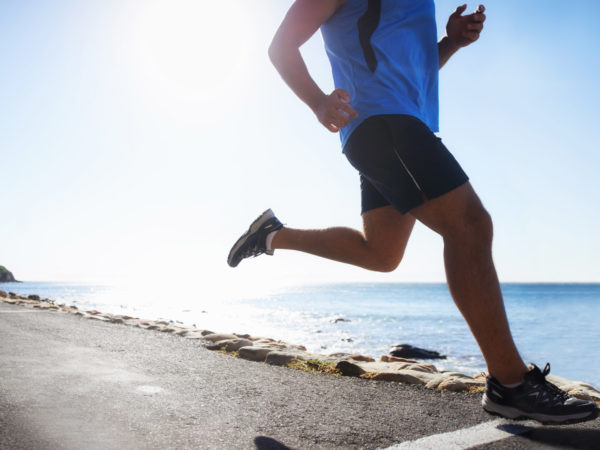 A study published in October (2017) found that white men who exercised a lot – 7.5 hours a week – had a buildup of cholesterol-rich plaque in their coronary arteries by the time they reached middle age. This is considered a warning sign of heart disease, but we don't yet know whether the exercise caused the plaque build-up. It was not seen among the black men in the study who exercised 7.5 hours per week. And while the researchers reported a "similar trend" toward plaque build-up among white women who exercised the most, those findings weren't considered statistically significant.
Here's the story: investigators at the University of Illinois at Chicago and Kaiser Permanente recruited 3,175 white and black men and women for the study. At the start, all the participants were between the age of 18 and 30. They were divided into three groups based on their exercise patterns. Group one exercised less than 150 minutes per week, group two met the national guideline for exercising 150 minutes per week, and group three exercised at three times the national guideline – 450 minutes (7.5 hours) per week. The researchers followed the participants from 1985 until 2011. During that time, the participants had at least three follow-up physical exams including CT scans to measure plaque build-up.
At the study's end, those who exercised most were 27 percent more likely to have developed plaque build-up by middle age. This amounted to 86 percent more chance of it among white men than among those who exercised the least.
It was expected that participants who exercised most were least likely to have high levels of plaque build-up. Some similar studies have also shown that high levels of exercise seems to increase the risk of heart disease (as do low levels), while moderate levels of exercise reduce risk. Study co-author Jamal Rana, M.D., Ph.D., a cardiologist at Kaiser Permanente in Oakland, California, suggested that high levels of exercise over time may stress the arteries. She added that the plaque seen in the white men in the high exercise group "may well be of the more stable kind [that is] less likely to rupture and (cause a) heart attack."
I certainly wouldn't take these results to mean you should stop exercising. I am a great believer in the benefits of sensible, moderate exercise for healthy living and healthy weight loss. There's ample proof that it reduces risk of heart disease as well as cancer, diabetes and even Alzheimer's disease. What this new study does suggest, however, is that more exercise is not always necessarily better.
Andrew Weil, M.D.
Source:
Deepika R. Laddu et al, "25-Year Physical Activity Trajectories and Development of Subclinical Coronary Artery Disease as Measured by Coronary Artery Calcium." Mayo Clinic Proceedings, October 2017; DOI: 10.1016/j.mayocp.2017.07.016