Tennis Anyone?
You never include playing sports when you mention exercise. I am over 65 and I play tennis regularly. My mother played tennis into her 80's and remained a very vigorous woman well into her 90's, with no sign of osteoporosis.
Andrew Weil, M.D. | November 28, 2005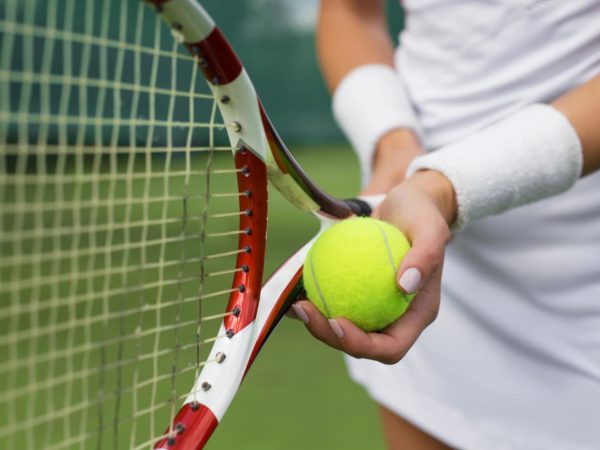 Don't get me wrong. I'm all for sports, and I think that playing tennis is terrific at any age. It can give you a good aerobic workout, is weight bearing and therefore good for the bones, and it promotes strength and flexibility. It can also be great fun.
I don't mean to give short shrift to this kind of activity. If you enjoy a sport and play it regularly, you don't need advice about exercise. Unfortunately, many people give up the sports they played when they were young, sometimes only because the activity they enjoyed most was a team sport, and teams aren't always easy to find later in life. Weather can also be a limiting factor. Even though outdoor tennis courts seem to be widely available, indoor courts may be a bit harder to come by, and the fees can discourage all but the most avid players from keeping up their regular games. Injuries can also deter people from getting back into the game.
Regrettably, playing sports is also no longer encouraged as widely as it once was. According to the President's Council on Physical Fitness and Sports, only about half of all young people between the ages of 12 and 21 participate in vigorous physical activity. Only 7 percent of middle- and junior-high schools and 6 percent of senior-high schools require daily physical activity for all students. If that situation persists, it suggests that we'll be seeing more ailing couch potatoes and fewer healthy tennis players in the years ahead.
So, for the record, if you enjoy a sport (or enjoyed one when you were younger), and it can be played without risking injury, find ways to continue to play it. Check with local recreation centers, such as the local "Y" (YMCA) – you'll be surprised at all the activities available, whatever your age.
Andrew Weil, M.D.