Running in Water?
What are the advantages of deep water running?
Andrew Weil, M.D. | March 22, 2005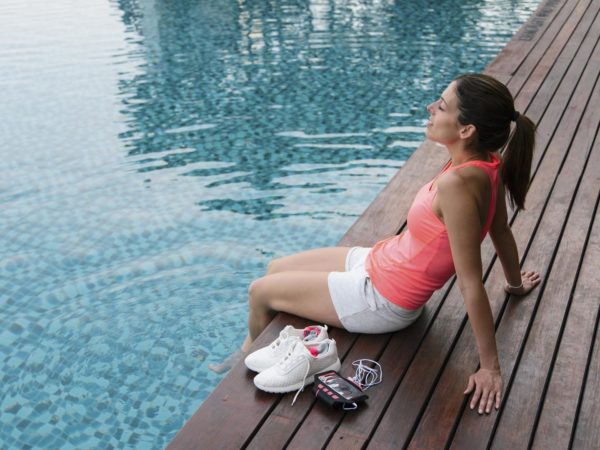 Deep water running is just what it sounds like – running in a pool instead of on land. Designed for injured runners, this pool-based exercise can provide a good non-impact cardiovascular workout and an option for staying in shape if you have to stop running on land temporarily. It offers the advantage of safe but effective cardiovascular exercise for persons with stress fractures or muscle tears that would keep them off the track or treadmill. Deep water running is also a good exercise option for people who are overweight and those who have lower back pain or nerve damage to the feet that might be worsened by the impact of running on land. And it can serve as a nice change of pace in any exercise program.
An article in the September/October 2004 issue of Health & Fitness Journal reports that you can maintain or improve cardiovascular fitness with deep water running as long as you do it with sufficient intensity. We don't yet know, however, how effective deep water running is for weight loss.
It doesn't matter if you run in place or move through the water. However, you do need to use a flotation device of some sort to help keep you upright, prevent your feet from hitting the bottom and enable you to keep your head out of the water. Otherwise, you just run exactly as you would on land, with the same arm motion and hip flexion. Of course the pool you use has to be deep enough to accommodate your deep water running.
Andrew Weil, M.D.