No Pain, No Gain?
My workout partner always says "no pain, no gain" when exercising and encourages me to push through tough exercises. Is this healthy, or do I need other exercise goals?
Andrew Weil, M.D. | August 1, 2014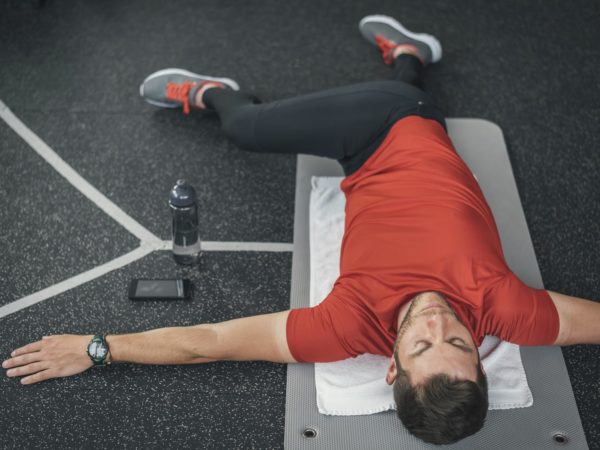 The old adage has some merit, but how hard you push yourself during exercise really depends on the level of fitness you're working toward. I discussed this issue with Dan Bornstein, Ph.D., assistant professor of exercise science, Department of Health, Exercise, and Sport Science, The Citadel. He noted that we all experience different kinds of pain while exercising and that we all have our individual pain thresholds as well as our personal exercise goals. However, Dr. Bornstein made the point that in order to progress  – to become stronger, able to walk, run or bike farther or faster – we need to challenge our bodies with what is known in fitness parlance as "progressive overload."
Progressive overload requires increasing the intensity, frequency, or duration of your workouts over time. This probably will cause some level of discomfort – such as heavier breathing, a greater sense of momentary muscle fatigue (feeling that your muscles are burning, weak, or rubbery), or muscle soreness in the one to three days following exercise. Dr. Bornstein explains that these types of discomfort can be regarded as "good pain" because they are signs that you are progressively challenging your cardiovascular or muscular systems or both so that they improve. If this is your goal, "no pain, no gain" could be expressed as "no challenge, no change."
Depending upon how quickly and how much you want to improve your fitness, you will experience different levels of discomfort when adhering to the "no challenge, no change" mantra. To minimize this discomfort, Dr. Bornstein suggests making gradual progression in your fitness variables (frequency, intensity, duration) by working on increasing only one of these variables at a time.
Dr. Bornstein also made the point that any sudden, sharp pain that occurs while you're working out is never good. It may be a sign of an underlying injury or medical condition. If you experience this type of pain during exercise, stop what you're doing and seek medical evaluation if needed.
Research tells us that when we work muscles hard, they release substances including lactate, certain acids and ATP (adenosine triphosphate), a chemical involved in energy production. As these substances build up during exercise, we begin to feel fatigue and pain. Experiments at the University of Utah have shown that when the sensations of pain and fatigue that these substances cause are blocked from the brain (experimentally with opiates), participants were able to increase the intensity and duration of riding exercise bikes beyond their previous limits. But the end result was that without warning, their leg muscles buckled and went limp and were nearly paralyzed and the bikers had to be helped from their bikes, researcher Alan Light told the New York Times. He also said that it is better to attend to your muscles and calibrate your training accordingly and that "ignoring fatigue and pain is not a good, long-term competitive strategy."
Andrew Weil, M.D.
Sources:
K.A. Pollak et al, "Exogenously applied muscle metabolites synergistically evoke sensations of muscle fatigue and pain in human subjects," Experimental physiology, February 2014;99(2):368-80