How Much Exercise for Longer Life?
I heard recently about a study showing that even a little bit of exercise can extend your life, but I'm not sure what "a little bit" amounts to. Are you familiar with the study?
Andrew Weil, M.D. | June 12, 2015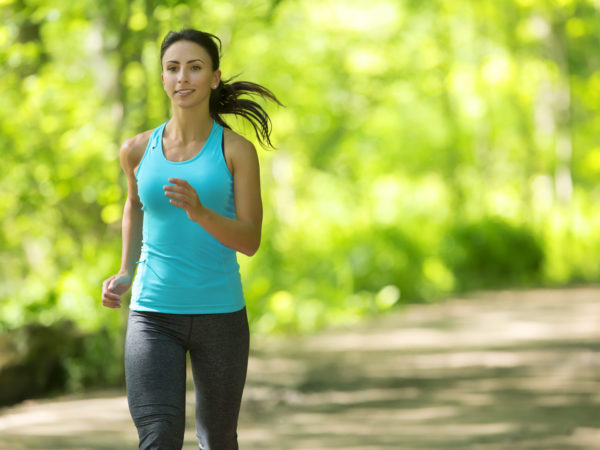 You're referring to an analysis published online in April, 2015, of six previous studies involving data on more than 660,000 adults in the U.S. and Europe. This review showed that even those people who did less than the amount of exercise recommended in the 2008 Physical Activities Guidelines for Americans were 20 percent less likely to die during the course of studies included in the analysis than people who got no exercise at all. The amount of activity that yielded this benefit would add up to just an hour of brisk walking, or a half hour of jogging or biking per week. The 2008 guidelines call for 150 minutes of moderate-intensity exercise or 75 minutes of vigorous exercise per week.
While this is good news for people getting some exercise but not meeting the guidelines, the review also found that those whose exercise equaled the recommended minimum were 31 percent less likely to die during the study period than those who were inactive. The risk was 37 percent lower for people whose weekly exercise doubled or tripled the recommended amounts. More exercise than that – three to five times the amount recommended – didn't appear to yield greater longevity.
A study from Australia published at the same time came up with different results. Researchers from James Cook University's Centre for Chronic Disease Prevention followed 204,542 people for more than six years and concluded that those who performed some vigorous activity such as jogging, aerobics or competitive tennis had a nine to 13 percent lower mortality rate than those whose activity was described as moderate, including gentle swimming, social tennis or household chores.
Study leader Klaus Gebel explained in a press release that the findings applied to men and women independent of age and the amount of time devoted to exercise. He said the results indicate that regardless of "whether or not you are obese and whether or not you have heart disease or diabetes, if you can manage some vigorous activity it could offer significant benefits for longevity."
We know that aerobic exercise such as walking, jogging, swimming or biking benefits cardiovascular health, weight management, and emotional well-being. I recommend at least 30 minutes of brisk walking five days a week. For total fitness, I also recommend a strength or resistance training program using free weights (or weight machines if you work out in a gym) to strengthen and tone your muscles and increase the density of your bones. The 2008 Physical Activities Guidelines recommend that adults do muscle-strengthening activities that are moderate or high intensity involving all major muscle groups two or more days a week.
Andrew Weil, M.D.
Sources:
Hannah Arem et al, "Leisure Time Physical Activity and Mortality: A Detailed Pooled Analysis of the Dose-Response Relationship." JAMA Internal Medicine, April 6, 2015, doi:10.1001/jamainternmed.2015.053
Klaus Gebel et al, "Effect of Moderate to Vigorous Physical Activity on All-Cause Mortality in Middle-aged and Older Australians."JAMA Internal Medicine, April 2015 DOI:10.1001/jamainternmed.2015.0541