How Dangerous Are Treadmills?
The recent death of SurveyMonkey CEO Dave Goldberg has me worried about working out on treadmills. Do you see any danger in using treadmills, or was Goldberg's death an unfortunate accident?
Andrew Weil, M.D. | May 14, 2015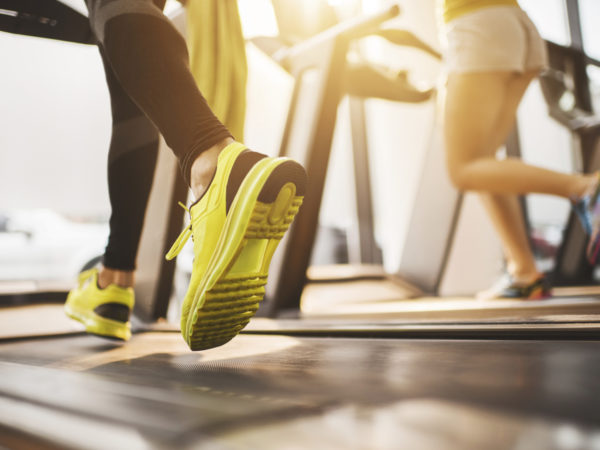 We really don't know much about Dave Goldberg's untimely death at age 47. According to news reports he was vacationing with his family at a resort in Mexico and either collapsed while running on a treadmill or fell off, injuring his head. He died later in hospital.
Statistics from the U.S. Consumer Product Safety Commission (CPSC) show that deaths due to treadmill use are rare, but injuries are not. Some 24,000 of them were seen and treated in hospital emergency rooms in 2014, while during the 10 years ending in 2012 reports of a total of 30 deaths linked to treadmill accidents were compiled by the CPSC. In reviewing all injuries associated with fitness equipment, treadmill injuries are the most frequent, and treadmills are the most popular type of fitness machines in the U.S.
There are multiple ways you can hurt yourself while on one; distraction due to cell phone use has reportedly become a major contributing factor in recent years. Another danger: turning your head to look away from the console or down at your feet while moving, which can cause you to drift to one side and lose your balance.
According to Consumer Reports, some of the most dangerous treadmill accidents at home involve losing your footing and ending up pinned between the machine and a wall. If you fall, the still-spinning treadmill belt can cause serious skin burns. To avoid this danger, make sure that there is 6.5 feet of free space behind the treadmill and at least 1.5 feet free on either side.
Consumer Reports also listed the following precautions for treadmill use:
Use the safety key. All machines have one. One end plugs into the console and the other clips onto your clothing. If you fall, the key will pop out of the console, bringing the treadmill to a safe stop.
Straddle the deck. Avoid starting the treadmill while standing on the belt. The motion could catch you by surprise and knock you off balance, causing you to fall. The safest way to start is to straddle the deck and allow the belt to start moving before you step on it.
Don't jump off the treadmill until it comes to a complete stop. Also, be sure you know where to find the emergency shut off button so you can use it if needed.
Keep kids away. Children between the ages of 1 and 6 suffer more treadmill injuries than any other age group, often as a result of falls, leading to contusions and abrasions after the machine is turned on accidentally. Some youngsters have died by asphyxiation after neck entanglement in electrical wires hanging from the control panel. To prevent these injuries always remove the safety key and keep it out of reach when the treadmill is not in use.
Andrew Weil, M.D.