Arnica for Pain?
What can you tell me about using arnica to relieve muscle strain?
Andrew Weil, M.D. | December 15, 2006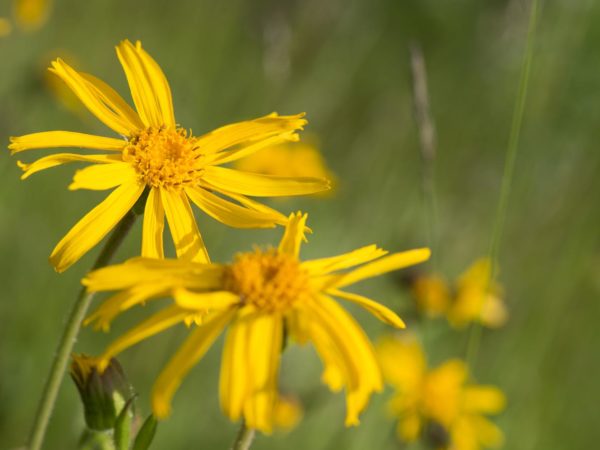 Arnica (Arnica montana) is a plant that grows in mountainous areas, and can be found in the northern United States, Canada and the European Alps. It is called "mountain daisy" because of its bright yellow or orange daisy-like flower. The flowers and root are used traditionally to prepare topical remedies for relief of pain.
Arnica is great for bruises, sprains, soreness, and swelling and for the relief of arthritis, muscle, and joint pain. It comes as tinctures, creams, salves, ointments, gels and oils, all for topical use. These products are available at health food stores and at some pharmacies. I prefer the tincture, which smells good and feels good. You can massage it into any injured area with unbroken skin.
You can also make arnica compresses to relieve musculoskeletal pain. Mix a tablespoon of arnica tincture with a pint of spring or purified water. Dip a gauze pad or sanitary napkin in the mixture, then put it on the arthritic joint or bruised area.
Never apply arnica in any form on broken skin or on an open wound. Arnica is toxic if it gets inside the body. (Other names for this herb are leopard's bane and wolf's bane.) Never take arnica internally, unless it's in the form of little white homeopathic pills that contain too little arnica to cause harm. I usually recommend the 30X potency as a first-aid treatment for trauma – a dental procedure, for example, or any sport's related injury or accident involving sprains, strains, or bruising. Pour four pills into the cap of the bottle, then toss them into your mouth, under your tongue. (Never handle homeopathic pills, in order to preserve their energetic qualities.) The pills can be taken every two hours for the first 24 hours after the injury but not within a half hour of eating.
Some people are sensitive to the compound helenalin in arnica. The sensitivity shows up as a mild rash – if this happens to you, just stop using the arnica.
Andrew Weil, M.D.