Medicine Man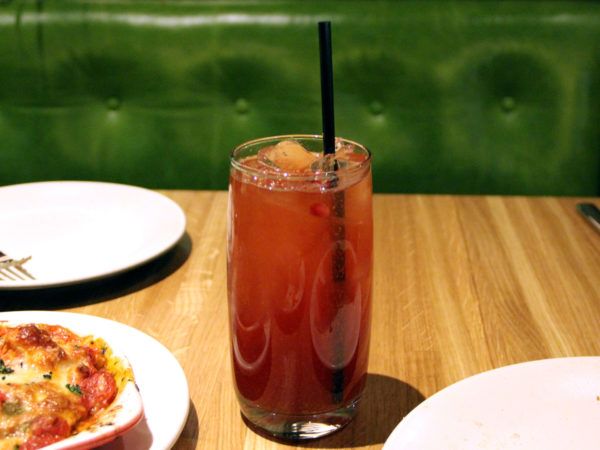 Nutrition
Makes 6 to 8 servings.
Nutrients per serving:
Calories 23.6
Total Fat .05g
Saturated Fat 0.0g
Polyunsaturated Fat 0.0g
Monounsaturated Fat 0.0g
Cholesterol 0.0mg
Sodium 6.75mg
Potassium 20.8mg
Total Carbohydrate 5.97g
Dietary Fiber 0.12g
Sugars 4.72g
Protein 0.03g
This recipe is reprinted courtesy of Dr. Weil's True Food: Seasonal, Sustainable, Simple, Pure.
Medicine man is a refreshing beverage full of fruits and is rich in antioxidants.
A refreshing beverage full of fruits, including sea buckthorn juice, that is also rich in antioxidants and with enough caffeine to provide a nice lift. From the True Food Kitchen restaurants.
Ingredients
30 ounces (3 1/2 cups) unsweetened cranberry juice
20 ounces (2 1/2 cups) strong brewed black tea, cooled
10 ounces (1 1/4 cups) unsweetened pomegranate juice
2 1/2 ounces agave nectar*
2 1/2 ounces sea buckthorn juice
24 to 32 blueberries
Soda water
Instructions
Combine the cranberry juice, tea, pomegranate juice, agave nectar, and sea buckthorn juice in a pitcher. Refrigerate until needed.
Muddle four blueberries in each tall glass, then fill the glass two-thirds full with the tea-juice mixture. Stir to mix.
Add ice cubes and fill the remainder of the glass with soda water. Serve with a straw.