What's Wrong with Agave Nectar?
I've been using agave as a sweetener for a couple of years. Lately, I've been reading some very negative reports on it, and am considering switching to another sweetener. Do you still recommend agave?
Andrew Weil, M.D. | September 4, 2012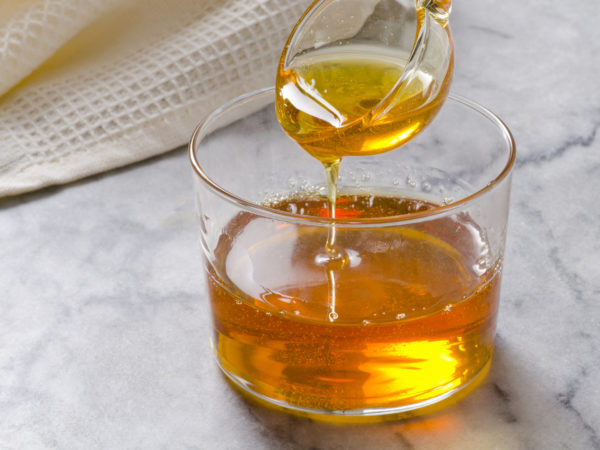 Agave (pronounced 'uh-GAH-vay') nectar is a natural sweetener with a pleasant neutral taste. It ranks relatively low on both the glycemic index and glycemic load scales. For a while, I used agave as my main sweetener, although I don't use sweeteners very often. When I do, I use very small amounts.
I've stopped using agave myself and no longer recommend it as a healthy sweetener. The reason agave ranks relatively low on the glycemic index is because it has a high content of fructose. Fructose does not readily raise blood sugar (glucose) levels because the body doesn't metabolize it well. New research suggests that excessive fructose consumption deranges liver function and promotes obesity. The less fructose you consume, the better.
As it turns out, agave has a higher fructose content than any other common sweetener, more even than high fructose corn syrup (HFCS). Because of its reputation as a "natural" sweetener, it is now widely used in products claiming to be good for health – from teas to nutrition bars and energy drinks.
I don't think there's any doubt that Americans consume much too much fructose, an average of 55 grams per day (compared to about 15 grams 100 years ago, mostly from fruits and vegetables). The biggest problem is cheap HFCS, ubiquitous in processed food.
Fructose is a major culprit in the rising incidence of type 2 diabetes and nonalcoholic fatty liver disease.  It may also increase risks of heart disease and cancer.
I now use maple syrup instead of agave. It has a much lower fructose content, and I have always liked its flavor. I've asked the chefs at True Food Kitchen, the restaurants I helped found in Phoenix and Scottsdale in Arizona and Newport Beach, San Diego and Santa Monica in California to cut back on agave and experiment with pure glucose syrup for sweetening.  It is less sweet than either agave or maple syrup and contains no fructose at all.
Andrew Weil, M.D.