Green Tea And Anemia?
Is it true that drinking green tea reduces your ability to absorb iron?
Andrew Weil, M.D. | September 16, 2022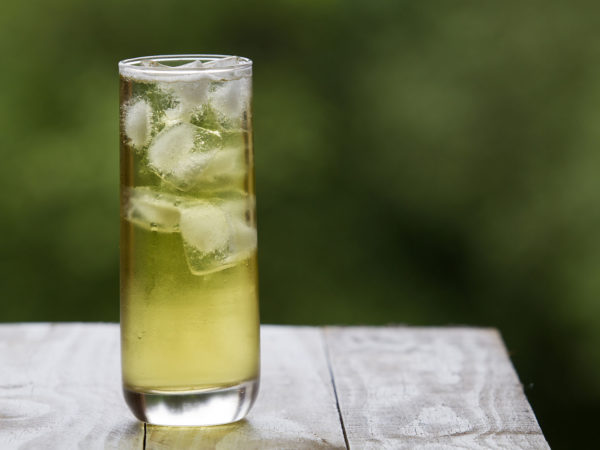 Food chemistry is complicated, and there are many combinations that affect how the body absorbs nutrients. For example, calcium is more readily absorbed when taken with vitamin D, and iron absorption is enhanced by vitamin C. Other foods do the opposite and diminish the body's ability to absorb nutrients; the tannins in tea can do that for iron. The benefits of green tea are so considerable, however, that for most people they outweigh any risk of harm that comes from blocking iron absorption. Drinking normal quantities of green tea (or any variant of true tea, for that matter) almost surely would not cause anemia.
One published case study told the story of a 48-year-old man with persistently low iron levels in his blood. The source of the anemia was traced to his daily green tea consumption – he had been drinking 1500ml (more than a quart and a half!) every workday for twenty years. Unless your tea habit is as considerable as his, your iron absorption is probably not significantly affected by the tea.
Research over the past 50 years has shown the iron-blocking effects of tannins are most pronounced in iron consumed in uncooked plant matter. The iron consumed in cooked foods, which would include almost all meat products, is not significantly blocked by tannins. That does call for extra attention from vegetarians and vegans – if you're getting your iron from plant matter, you are more likely to be having some of that iron blocked if you are having green tea with your meal.
The best strategy is not to tinker with one nutrient at a time, but to eat a varied, non-inflammatory diet with a good mix of foods of many colors. Please visit my anti-inflammatory food pyramid for details of what I recommend as a healthful diet.
Andrew Weil, M.D.
Sources
Disler PB, Lynch SR, Charlton RW, Torrance JD, Bothwell TH, Walker RB, Mayet F. The effect of tea on iron absorption. Gut. 1975 Mar;16(3):193-200. doi: 10.1136/gut.16.3.193. PMID: 1168162; PMCID: PMC1410962. https://pubmed.ncbi.nlm.nih.gov/1168162/
Fan FS. Iron deficiency anemia due to excessive green tea drinking. Clin Case Rep. 2016 Oct 5;4(11):1053-1056. doi: 10.1002/ccr3.707. PMID: 27830072; PMCID: PMC5093162.  https://www.ncbi.nlm.nih.gov/pmc/articles/PMC5093162/