Are Nightshade Vegetables Unhealthy?
What is your view of nightshade vegetables? I've been told to avoid them because I have arthritis.
Andrew Weil, M.D. | July 8, 2020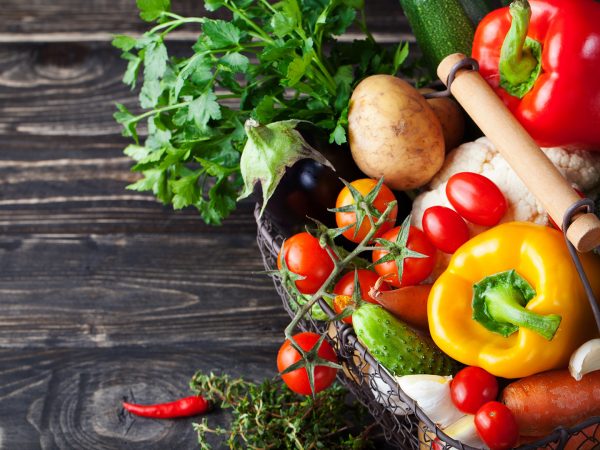 Nightshade vegetables include tomatoes, potatoes, eggplant, red and green bell peppers, chili peppers and paprika. Also, in this botanical family are tobacco and some other very toxic plants such as belladonna (deadly nightshade), henbane, mandrake, and datura. Some of these have a long history of use in shamanism and witchcraft in Europe and the Americas. There has been much suspicion about the edible members of the family, especially when they have been introduced to cultures unfamiliar with them. For example, Europeans thought potatoes were poisonous when they first arrived from Peru. In fact, all parts of the plants except the tuber are poisonous. And even when Europeans began to accept tomatoes from the New World as food, they thought they had to be thoroughly cooked to make them safe.
Today, superstitious fears about nightshade vegetables persist, now mostly rationalized in terms of medical dangers. Followers of macrobiotic diets shun tomatoes, potatoes, peppers and eggplants as unhealthy, and some medical professionals warn patients with arthritis to stay away from them. In reality, only a very small percentage of arthritis sufferers are nightshade sensitive, and they may realize some benefit by eliminating all foods containing these vegetables (not so easy to do because paprika, a very common ingredient in prepared foods, is often concealed in the phrase "spices and flavorings" on labels.)
Some believe nightshade vegetables promote inflammation, but no scientific studies support this idea, and the Arthritis Foundation views these nutrient-rich vegetables as worthy additions to your diet. If you suspect that they trigger or worsen pain, the Foundation suggests eliminating them for a couple of weeks, then reintroducing them slowly. If this experiment reveals that consuming these vegetables triggers arthritis pain, don't eat them.
Some diet programs also exclude nightshades on the theory that people feel better when they don't eat them. I see no reason to eliminate them from your diet if you're not having problems with them.
Andrew Weil, M.D.
Source:
K.L. Kaspar et al, "Pigmented potato consumption alters oxidative stress and inflammatory damage in men." The Journal of Nutrition, November 23, 2010, DOI: 10.3945/jn.110.128074