Tax Soda to Fight Obesity?
What do you think of a "soda tax" to discourage people from drinking so many calories? Is soda really the leading cause of obesity?
Andrew Weil, M.D. | November 3, 2009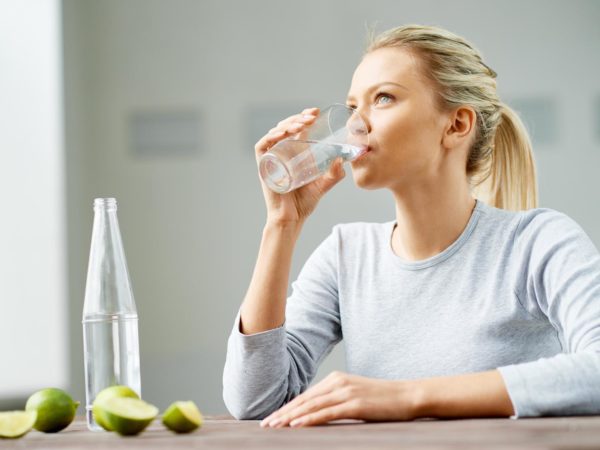 The latest proposal for a "soda tax" comes from a prestigious group of researchers. These scientists authored a review of studies examining the contribution that sweetened sodas, energy drinks, sports beverages, and iced tea have on obesity, and published it in the September 16, 2009, issue of the New England Journal of Medicine. The group advocated a tax of one cent per ounce on sugar-laden drinks. That would add an estimated 50 cents to the price of a two-liter bottle of (non-diet) soda.
Sugary drinks are certainly not the only contributor to the obesity epidemic in the United States, but they are a major source of the average intake of 355 "empty" calories of sugar per day consumed in the United States. That amounts to 22 teaspoons of sugar daily. A single 12-ounce soda contains about 130 calories and the equivalent of eight teaspoons of sugar. Moreover, the high glycemic load of sugary drinks provokes insulin resistance in many people, which underlies much of the obesity in our society and raises risks of type 2 diabetes.
A tax on soda isn't a new idea, but the current proposal is more appealing to me than earlier ones. The researchers estimated that at current levels of consumption, a penny-an-ounce tax could raise $14.9 billion per year that could be directed toward health care reform. And it should decrease consumption. Evidence suggests that for every 10 percent rise in the price of soft drinks, consumption decreases by eight to 10 percent.
It's no surprise that this proposal is vehemently opposed by the beverage industry. Its representatives take issue with claims that their products are to blame for obesity and with the notion that a soda tax would remedy the problem.
In the past, I've been dubious about similar proposals, such as the so-called "fat tax" that was floated a few years ago to discourage people from buying and eating junk food including soft drinks. Ideally, this would encourage people to divert the money they spend on junk food to healthy foods.
At that time, my primary concern was that the tax might not have the intended result. But I now think that a tax on sodas is worth the experiment. We know that raising taxes on cigarettes has deterred use, especially in young people, and I like the idea of using the money raised by the tax to fund health care reform.
But, like many good ideas, I'm not so sure that a soda tax will win enough political support to become a reality.
Andrew Weil, M.D.