Lose Weight with Garcinia Cambogia?
I've seen promotions online for garcinia cambogia extract to promote weight loss. Can you tell me anything about this supplement and whether or not it is effective?
Andrew Weil, M.D. | January 3, 2014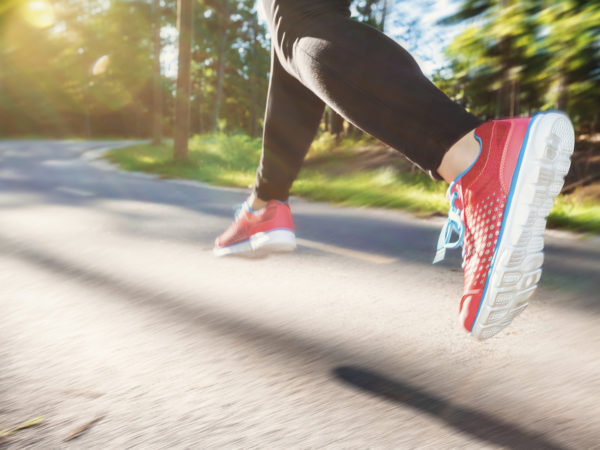 Garcinia cambogia is a small, sour, purple fruit native to India and Southeast Asia. Its rind has traditionally been used as a food preservative, flavoring agent and as treatment for stomach bloating and gas. In India, it is also used as a remedy for rheumatism and bowel problems. The active ingredient is hydroxycitric acid (HCA). While some data from animal studies suggest that HCA may suppress appetite and the formation of fats and cholesterol in the liver, I've seen no evidence of its effectiveness for weight loss. A 2011 British review of nine studies concluded that supplementation with Garcinia cambogia extract (GCE) may lead to short-term weight-loss, but a more recent human trial from Korea that compared the effects of GCE and another supplement, EGML, an extract of the leaves of Glycine max (soybean), found that neither led to weight loss.
The researchers recruited 86 overweight adults between the ages of 20 to 60 and checked their weight, cholesterol levels and diet. They then divided the participants into three groups and randomly assigned them to take tablets containing two grams of either GCE or EGML, or a placebo containing two grams of starch. The study subjects continued with their regular diets and took the supplements for 10 weeks.
Results showed that neither supplement had any effect on the participants' weight or led to changes in body mass index or waist-to-hip ratio, important risk factors for cardiovascular disease in overweight individuals. The researchers reported that in the EGML group, HDL ("good") cholesterol increased compared to those taking the placebo. Apart from that, no significant changes in cholesterol or triglyceride levels were observed with either supplement.
The researchers noted that natural food supplements such as EGML have been said to increase satiety, and, as a result may help reduce calorie intake. But in this study, they saw no effects on either satiety or calorie intake. In fact, they reported increased calorie and cholesterol consumption in all three groups and suggested that the explanation might be that when participants were recruited they likely under-reported how much they customarily ate.
You may see claims that Garcinia cambogia can promote weight loss by increasing metabolism (the rate at which your body burns calories) and suppressing appetite, but the Korean investigators saw no evidence of such effects. And I can tell you that the safest and most effective way to boost your metabolism is not through a supplement or drug, but with regular physical activity.
Andrew Weil, M.D.
Sources
J.E. Kim, S.M. Jeon, K.H. Park, et al. "Does Glycine max leaves or Garcinia Cambogia promote weight-loss or lower plasma cholesterol in overweight individuals: a randomized control trial." Nutrition Journal, September 21, 2011, doi: 10.1186/1475-2891-10-94.
Igho Onakpoya et al "The Use of Garcinia Extract (Hydroxycitric Acid) as a Weight loss Supplement: A Systematic Review and Meta-Analysis of Randomised Clinical Trials," Journal of Obesity, doi: 10.1155/2011/509038