K-E Diet: Is the Feeding Tube Diet Dangerous?
My fiancée wants to lose 20 pounds before our wedding and is determined to do it on a low-calorie diet with the aid of a nasogastric tube. I think this is crazy, but I don't know what to tell her to convince her not to do it. What is the danger?
Andrew Weil, M.D. | December 3, 2012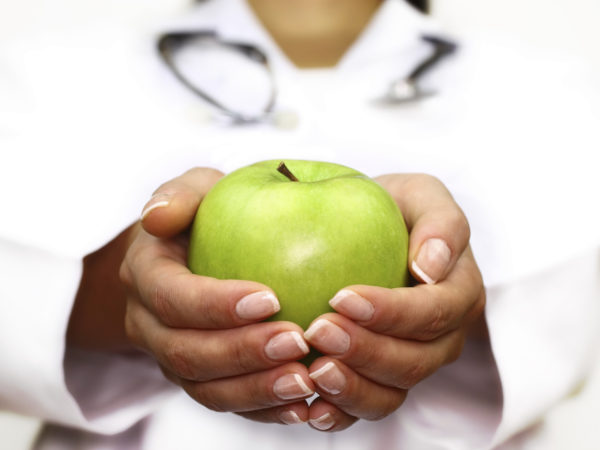 You're likely referring to the "feeding tube diet" also known as the K-E diet (for ketogenic-enteral nutrition), a risky new fad that has gotten a lot of publicity for its novelty and the fact that it has been pitched to brides trying to lose weight for their weddings. This "diet" makes use of a tube that goes through the nose, down the esophagus and through the stomach into the duodenum (the first section of the small intestine). In this way, you're fed a constant drip of protein, fat and water amounting to about 800 calories per day. No carbohydrates are included, and there's no way to "cheat."
Billed as a quick weight-loss diet, it was introduced into the United States in 2011 by a Florida doctor. It may be new here, but according to the New York Times it has been popular in Italy and Spain for years and is now being offered in England as well.
As with other diets that dramatically cut calories and also reduce or eliminate carbohydrates, this diet is ketogenic, meaning that it results in burning ketones, compounds produced when the body burns fat instead of sugar for energy.
I've read that patients who sign up for this diet (at a reported cost of $1,500) are required to come to the doctor's office daily to be monitored for possible complications such as dizziness, constipation, dehydration, headache, and kidney stones. They also have to feel comfortable enough with the feeding tube to continue wearing it for 10 days.
You probably wouldn't be thrilled if you needed a nasogastric tube while hospitalized for a serious medical problem. It's not comfortable, and doctors don't resort to it if a patient can eat. Even in the hospital, being on a feeding tube is risky and can lead to aspiration pneumonia.
Does it work? If you cut your intake to as little as an ill-advised 800 calories per day, you will lose weight, but doing it with the aid of a nasogastric tube is no more effective than any other very-low-calorie diet and a lot more unpleasant. It is appalling that any member of the medical profession would promote this craziness. In a scathing critique of the K-E diet, David L. Katz M.D., director of  Yale University's Prevention Research Center, asked, "Why not chemotherapy-induced nausea and anorexia for weight loss? If you don't need a medical condition for a nasogastric tube, why should cancer be required for chemotherapy? Why not a medically-induced coma/anesthesia for weight loss?"
Moreover, the brides who sign up for this one undoubtedly will gain back every ounce lost and probably more, once they go back to eating normally.
Andrew Weil, M.D.