How Much Exercise to Lose Weight?
What's the latest on exercise for weight loss? I'm not sure that my workouts – about 45 minutes a day five days a week – are doing me any good. The only change I've noticed has been that my energy levels have improved.
Andrew Weil, M.D. | April 27, 2009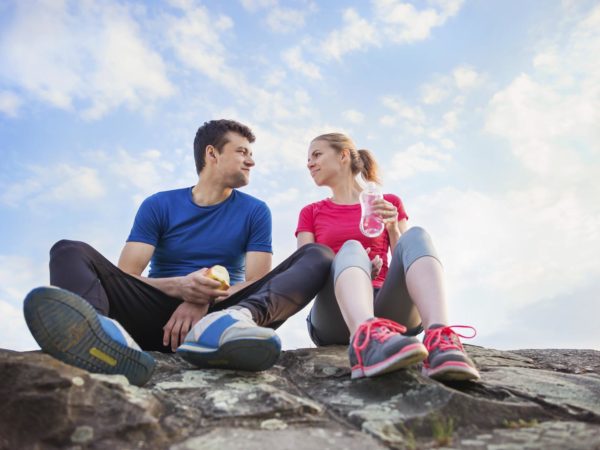 You may have to spend more time exercising if you're serious about losing weight. The latest on this subject is an update on earlier guidelines from the American College of Sports Medicine (ACSM) published in the February, 2009, issue of Medicine & Science in Sports & Exercise. The ACSM now says that to maintain weight it's necessary to do between 150-250 minutes of moderate intensity physical activity per week – that translates to between 2 1/2 and about four hours per week. But if your goal is to lose significant weight, the ACSM says you'll have to put in more than 250 minutes (four hours plus) per week. And to prevent regaining any weight you do lose, the ACSM says that evidence suggests you'll need to do as much exercise as you need for weight loss – more than four hours a week (more than 250 minutes).
The ACSM also specifies that your exercise program should include strength training to build and tone your muscles. The guidelines were issued in conjunction with a position statement from the American Dietetic Association, which said that successful weight management to improve overall health for adults requires a "lifelong commitment to healthful lifestyle behaviors emphasizing sustainable and enjoyable eating practices and daily physical activity."
My own experience is that exercise alone is much less effective at promoting and maintaining weight loss than exercise combined with a positive change in eating habits.
But you should know that another study suggests that exercise is beneficial even if you don't lose weight. Published in the February 9, 2009, Archives of Internal Medicine, it showed that a six-month exercise program improved the physical and mental well-being of the 430 overweight post-menopausal women who participated. Quality of life was measured by such factors as daily energy levels, social life, emotional well-being, and freedom from physical pain. The greatest gains were seen in the group of women who exercised most – three hours per week. But the researchers at the Pennington Biomedical Research Center in Baton Rouge, La., said that exercising for as little as 75 minutes a week also made a difference.
Andrew Weil, M.D.