Green Coffee Beans for Weight Loss?
Are you familiar with a study showing that extracts of green coffee beans promote weight loss? If so, do you think taking this supplement is a safe way to lose weight?
Andrew Weil, M.D. | June 29, 2012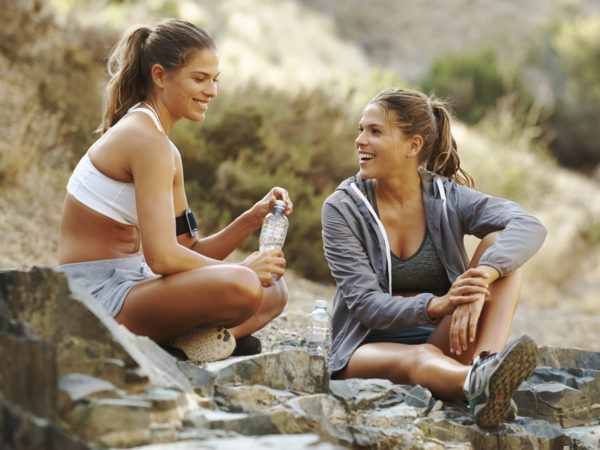 You're likely referring to a small study that reported impressive weight losses in a group of 16 overweight patients who took a green coffee bean extract. All the participants, eight men and eight women between the ages of 22 and 46, received a dose of 1,050 mg of green coffee bean extract for six weeks, then a lower dosage of 700 mg for another six weeks and finally a placebo for six weeks. Between each six-week phase there was a two-week "washout" period during which the participants took no supplements. Results showed that they lost an average of 17.5 pounds in 22 weeks, reducing their overall body weight by 10.5 percent. No side effects were reported.
Joe Vinson, Ph.D., a professor of chemistry at the University of Scranton, conducted the study and has said he is planning a larger one with 60 participants.
No diet was involved in this study. In fact, the participants' average intake was about 2,400 calories a day; they burned about 400 calories daily in exercise and lost slightly more weight when taking the highest dose of green coffee bean extract. The study was done in India and was sponsored by the manufacturer of the product used.
Dr. Vinson has commented that the caffeine in the extract probably was not responsible for the weight loss seen in the study. Instead, he suggests that the green coffee bean extract may have worked by reducing the body's absorption of fat and glucose, and that the key chemical player was chlorogenic acid, a compound present in green coffee beans. At these doses, chlorogenic acid may inhibit release of glucose, which would promote weight loss. A 2006 study in rats showed that chlorogenic acid significantly influences glucose metabolism; it has also been found to boost the metabolism of fat in the liver in mice.
However, you shouldn't assume that you can get similar weight loss results from drinking coffee. If chlorogenic acid was responsible for the weight loss seen in this study, you would be out of luck – roasting removes most of the chlorogenic acid from the beans. And if you're tempted to try green coffee bean extract supplements, you should know that they're extremely bitter (ironically, thanks to the chlorogenic acid) and, according to Dr. Vinson, need to be taken with a lot of water before a meal.
While the results of the small study are intriguing, I'm skeptical of any magic bullet for weight loss, particularly one that doesn't require any behavioral change (such as eating less and exercising more). There's still a lot to learn about green coffee bean extracts. They may not sustain the losses seen, and we don't even know if long-term use of the supplement is safe.
I advise putting your interest in this product on hold until we know more. In the meantime, to lose weight while maintaining or improving your health, I recommend following an anti-inflammatory diet coupled with mindful eating, calorie-consciousness and daily physical activity.
Andrew Weil, M.D.