Does the French Dukan Diet Really Work?
What do you think of the new Dukan diet from France?
Andrew Weil, M.D. | May 20, 2011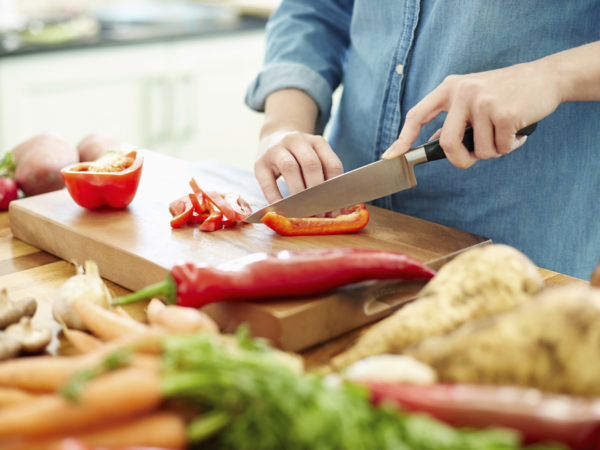 The Dukan diet was devised by a French neurologist, Pierre Dukan, in the 1970s when a seriously overweight patient who had failed on every diet he had tried said he was willing to try again if he could continue to eat meat. According to the New York Times, Dr. Dukan told the patient, a poetry editor, to eat nothing but protein, drink lots of water and come back in five days. When the patient returned, he had lost 11 pounds.
The story goes that Dr. Dukan gave up practicing neurology to study nutrition and eventually came up with his diet and described it in a book, which has been a best seller in France for years. It has been translated into 14 languages and was published in the U.S. in April, 2011 under the title, The Dukan Diet: 2 Steps to Lose the Weight, 2 Steps to Keep It Off Forever.
The Dukan diet is high in protein and low in fat, and is divided into four stages. The first one allows dieters nonfatty protein plus oat bran and lots of water. Stage 2 adds in vegetables but not fruit. In stage 3, you add two slices of bread per day, some cheese and fruit, plus two weekly meals that allow wine and dessert. After that, when you've lost the desired amount of weight, you can eat all you want for six days a week provided that on the seventh day you go back to the first stage – only low-fat protein and water.
The diet has been under attack in France and elsewhere in Europe as scientifically unsound, unbalanced and taxing on the kidneys. I'm sure you can lose weight if you try this plan, but whether you can stick to it over time is questionable. In addition to being unbalanced, it also sounds pretty monotonous. As far as exercise is concerned, Dr. Dukan recommends a daily 20-minute walk and forbids his readers to take elevators – that may be fine advice in Paris where five-story buildings are common, but isn't likely to generate much enthusiasm from New Yorkers or other U.S. city dwellers who live in high rises of 20 stories or more.
As far as I'm concerned, the Dukan diet is just the latest in a long line of fad diets that don't do much to instill healthy habits of eating and exercise. Fad diets are perennially popular, but, in the long run, the best way to achieve and maintain a desirable weight is to eat sensible portions of a wide variety of unprocessed foods – such as those found in my anti-inflammatory diet and pyramid – and learn to be more physically active.
Andrew Weil, M.D.