Crack Down on Weight Loss Scams?
I understand the government has charged several firms with making false weight loss claims. One is Sensa, which markets products you've written about on this site. What do you make of the government's action?
Andrew Weil, M.D. | February 28, 2014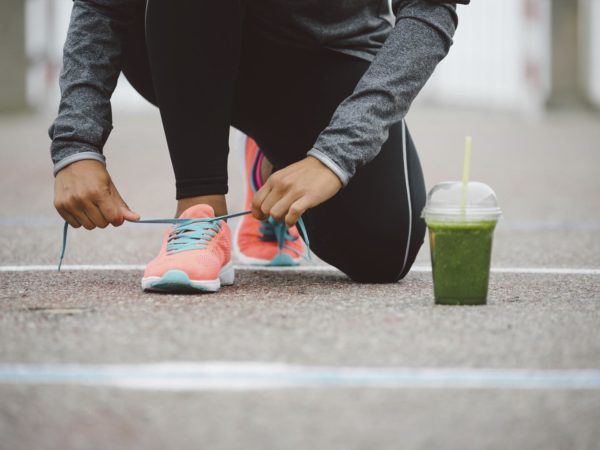 Sensa is one of several products marketed to reduce appetite – and thus the amount you eat – through the use of appetizing aromas to fool you into feeling full. According to the promises made in ads, you simply sprinkle the sugar-free, calorie-free flakes on your food. They come in various flavors, including cheddar and Parmesan cheese, onion, and taco, as well as cocoa, spearmint, banana, strawberry and raspberry.
When I wrote about this product in February 2012, I stated my misgivings. I noted that I'd seen no good scientific evidence attested to claims that sprinkling flavored flakes on food affects appetite or promotes weight loss.
The Federal Trade Commission (FTC) agrees. On January 7, 2014 the agency announced that the marketers of Sensa will pay $26.5 million to settle charges that they deceived consumers with unfounded weight-loss claims and misleading endorsements. The FTC will make these funds available for refunds to consumers who bought Sensa products.
The FTC also announced that it had reached settlements with two other marketers of weight loss products that made unfounded promises. One, L'Occitane, sold a skin cream said to be slimming even though no credible science backs up the claim. The FTC said that L'Occitane would pay $450,000 – funds that will repay consumers who had bought the product. The other, HCG Diet Direct, sold a human hormone as an unproven weight loss treatment. The FTC suspended its judgment in this case because the company is unable to pay. In a fourth case, LeanSpa, LLC, a company that promoted açai berry and "colon cleanse" weight loss supplements will surrender assets totaling an estimated $7.3 million, the FTC said.
In settling its case against Sensa, the FTC charged the company's CEO, Adam Goldenberg, and the product's creator, endorser and part-owner, Dr. Alan Hirsch, with deceptive advertising for making unsubstantiated claims about the scented flakes. The agency barred both men from making any weight-loss claims about dietary supplements, foods, or drugs, unless they have two adequate and well-controlled human clinical studies to support them. It also barred the company from making any other health-related claim "unless it is supported by competent and reliable scientific tests, analyses, research, or studies," and further warned the Sensa promoters against misrepresenting any scientific evidence.
The truth is that there are no short-cuts to weight loss. Shedding extra pounds takes effort and planning. You have to cut back on what you eat – focus on the right amount of the right kind of food – and try to burn calories through stepped up physical activity.
To lose weight while maintaining or improving your health, I recommend my anti-inflammatory diet coupled with mindful eating, nutrition awareness, and daily physical activity.
Andrew Weil, M.D.
Source:
"Sensa and Three Other Marketers of Fad Weight-Loss Products Settle FTC Charges in Crackdown on Deceptive Advertising," Federal Trade Commission, January 7, 2014, accessed January 8, 2014, http://www.ftc.gov/terms/internet-commerce