Can Losing Weight Improve Memory?
This sounds pretty far-out to me, but a friend insists that losing weight can boost memory. Can this be true? Are there any other ways to keep memory from fading as we age?
Andrew Weil, M.D. | April 26, 2013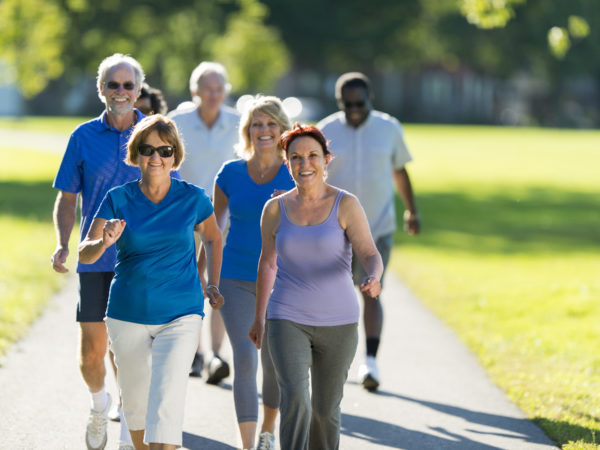 Actually, losing weight might help some people. Your friend must have heard about a study published in 2011 showing that patients performed better on memory challenges after gastric bypass surgery for weight loss. Researchers tested 109 individuals who were going to have the surgery and compared them with 41 patients who were obese but not scheduled for the procedure. They found impaired learning in 24 percent of the patients, while another 23 percent had signs of poor memory. However, 12 weeks after surgery, the patients' memory and concentration had improved from "slightly impaired" to normal.
The principal investigator, John Gunstad, Ph.D., of Kent State University in Ohio, explained that he had noticed that obese patients headed for gastric bypass surgery often made the same kinds of mental errors and showed similar impaired performance on cognitive tests. We have known for some time that obesity is linked to cognitive deficits and is a known risk factor for Alzheimer's disease, dementia and stroke. Gunstad notes that high blood pressure, type 2 diabetes, and sleep apnea all can stem from being overweight, and all are bad for the brain. He has suggested that if relatively quick weight loss via surgery helped overcome the cognitive impairments seen, losing weight the old fashioned way should have the same results. The patients who had surgery lost an average of 17 percent of their weight.
More recently, a study from Scotland has shown that simply resting and closing their eyes can help seniors recall details from a story. After having the story read to them, the study participants were asked to take a 10 minute break in a dark room and close their eyes. They were then told a second story and without taking a break were asked to spot differences between pairs of nearly identical images. When asked about the stories, their recall about the second story was not as sharp. Participants were able to remember the details of the first story a week later.
In addition to these measures, accumulating scientific evidence suggests that physical exercise helps to keep your mind sharp and your memory from slipping. A study at the University of Pittsburgh found that brain volume increased in areas associated with memory in seniors who took 40-minute walks three days a week for one year. And a study in mice at Columbia University found that exercise triggered blood flow and cell growth in brain areas linked to age-related memory decline. Other evidence suggests that staying socially connected lowers risk of dementia and age-related memory loss, as can keeping your mind active by reading newspapers and books, doing word puzzles, playing card games or musical instruments, participating in ongoing education, and learning a new language. I believe that social and intellectual engagement is highly protective of mental function and an important strategy for healthy aging.
Andrew Weil, M.D.