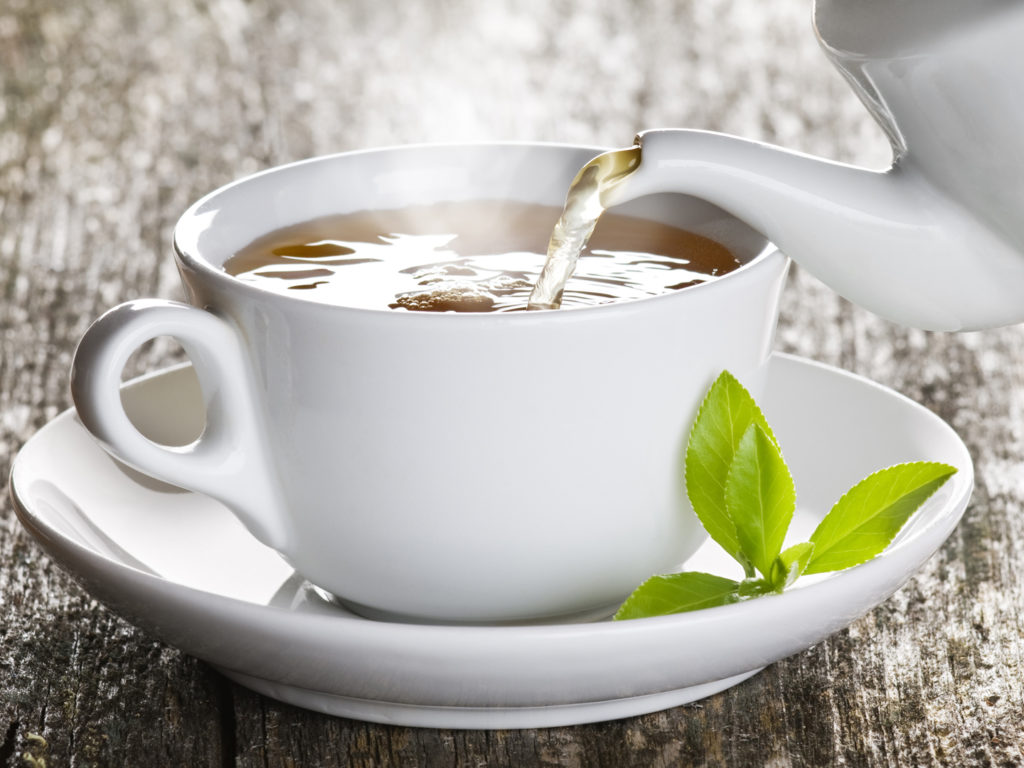 Can a Green Tea Component Promote Weight Loss?
What is EGCG? I understand it can help you lose weight.
– November 3, 2014
Originally published April 12, 2005. Updated November 3, 2014.
EGCG stands for epigallocatechin-3-gallate. It is the main antioxidant in tea, said to be more than 100 times more efficient than vitamin C. There are higher concentrations of it in white and green tea than in black tea.
EGCG is believed to be responsible for the cancer-protective effect observed with green tea. It also appears to protect the heart and arteries from oxidative damage and, applied topically, may protect the skin from the damaging effects of ultraviolet radiation and even help reverse precancerous skin changes. To get an optimal dose of EGCG, you should drink about four cups of green tea daily.
In addition to these benefits, EGCG prevents the breakdown of the hormone and neurotransmitter norepinephrine, which leads to increased calorie burning, especially of fat. In spite of this metabolic effect, I know of no good evidence to suggest that EGCG actually promotes weight loss. A study at the University of Chicago did show that rats injected with EGCG lost their appetites and ate up to 60 percent less than normal, but there was no effect on the rats' appetites when they were given EGCG orally. The researchers who conducted the study speculated that long-term oral administration of EGCG might have the same effect on appetite as the injections but cautioned that humans would have to drink green tea constantly to get the results seen in the animal study. Furthermore, the EGCG injections caused hormonal changes in the rats that could have negative effects on health if they occurred in humans.
More recently, a 2010 review of 15 studies of EGCG's effect on weight loss found that while there were statistically significant reductions in weight when EGCG was combined with caffeine, the losses were "modest at best" and didn't add up to much. EGCG alone had no effect.
Results of a double-blind, placebo-controlled study published in the April 14, 2014 issue of the British Journal of Clinical Nutrition found that EGCG had no effects on weight loss in a group of 83 obese, pre-menopausal women who took 300 mg of EGCG or a placebo daily.
It's possible that many people lose weight drinking green tea simply because it replaces sodas or other unhealthy beverages in their diet. In any case, I wouldn't depend on EGCG for weight loss on the strength of the studies noted above. Instead, I suggest drinking green tea for its proven health benefits.
Andrew Weil, M.D.
Sources:
J. Mielgo-Ayuso, I Labayen et al, "Effects of dietary supplementation with epigallocatechin-3-gallate on weight loss, energy homeostasis, cardiometabolic risk factors and liver function in obese women: randomised, double-blind, placebo-controlled clinical trial." British Journal of Clinical Nutrition, April 14, 2014 doi: 10.1017/S0007114513003784
Olivia J. Phung et al, "Effect of green tea catechins with or without caffeine on anthropometric measures: a systematic review and meta-analysis." American Journal of Clinical Nutrition, January 2010 91: 73-81
Advertisement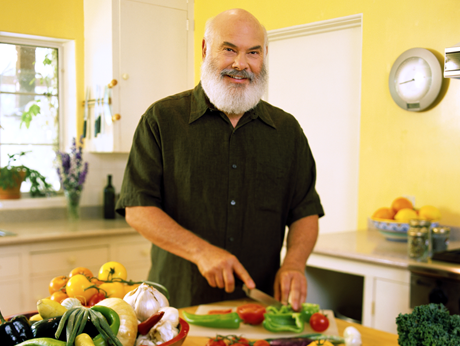 Related Weil Products
Dr. Weil on Healthy Aging for Nutrition – Want to change your diet? The Dr. Weil on Healthy Aging online guide is your anti-inflammatory diet headquarters. Start your free trial and get access to an exclusive version of Dr. Weil's Anti-Inflammatory Food Pyramid, hundreds of recipes, eating guides, and more.
Get Started