Belly Balloon For Weight Loss?
What do you think of this new balloon that gets put in your stomach to help with weight loss? Do you think it is safe? How well does it work?
Andrew Weil, M.D. | September 25, 2015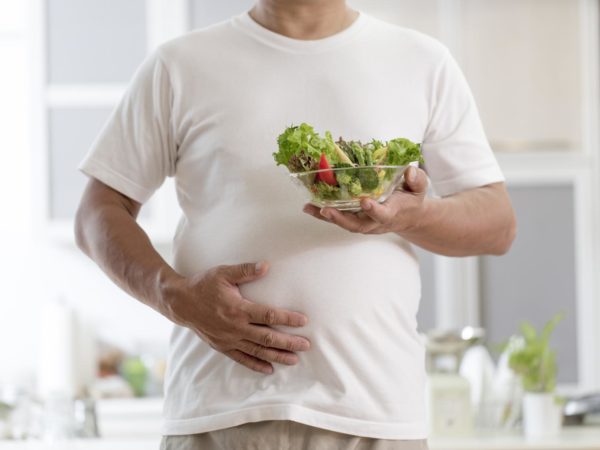 The device you're referring to was approved by the FDA in July 2015 as a treatment for obesity. Essentially, the balloon is designed to take up space in your stomach so you'll feel full and ideally, eat less. It is certainly not for everyone who wants to lose weight; those who qualify for this treatment must have a body mass index (BMI) of 30 to 40, signifying obesity, not just being overweight. In addition, candidates must have at least one obesity-related health problem such as high blood pressure, high cholesterol or diabetes and must have previously failed to lose weight through diet and exercise efforts.
The balloon is placed in the stomach via an endoscope, a flexible tube inserted through the mouth and down the esophagus. Reportedly, this takes less than 30 minutes and requires only mild sedation. Once in place, the balloon is inflated with a sterile solution.
For the next six months, you're supposed to follow a medically supervised diet and exercise program. The balloon must be removed after six months.
Other than making you feel full, it isn't known how the balloon works to facilitate weight loss. But based on what we know so far, the losses aren't particularly dramatic. In a study with 326 obese participants ages 22 to 60, about half were randomized to get the balloon while the other group had the endoscopic procedure but no balloon was placed. Those who got balloons lost an average of 14.3 pounds over the six months, while those in the control group lost only 7.2 pounds. Six months after the trial ended, the patients with balloons had regained only 4.4 pounds.
Once the balloon has been inserted and inflated, the FDA says you might experience symptoms such as vomiting, nausea, indigestion, and abdominal pain and might develop gastric ulcers. Reportedly, about 15 percent of patients in the clinical trial had to have their balloons removed early because of severe nausea.
Potential side effects of the endoscopic procedure itself include headache, muscle pain, and nausea from the sedation. The FDA also reported rare occurrence of severe allergic reactions, heart attack, esophageal tear, infection, and breathing difficulties.
The balloon should not be used in patients who have had previous gastrointestinal or weight-loss surgery or who have been diagnosed with inflammatory bowel disease, large hiatal hernia, delayed gastric emptying, or active H. Pylori infection. Pregnant women and individuals who take aspirin daily are also not candidates for the device.
One advantage of trying the balloon for weight loss is that, unlike weight loss surgery, it is temporary and can be easily removed if it proves troublesome. But novel though this method is, so far it does not appear to be an ideal or highly effective approach to weight loss.
Andrew Weil, M.D.
Source:
Jaime Ponce et al, "The REDUCE pivotal trial: A randomized sham-controlled trial of a dual intragastric balloon for the treatment of obesity." Abstract presented during Obesity Week, November 6, 2014 Boston, MA