How To Choose A Quality Olive Oil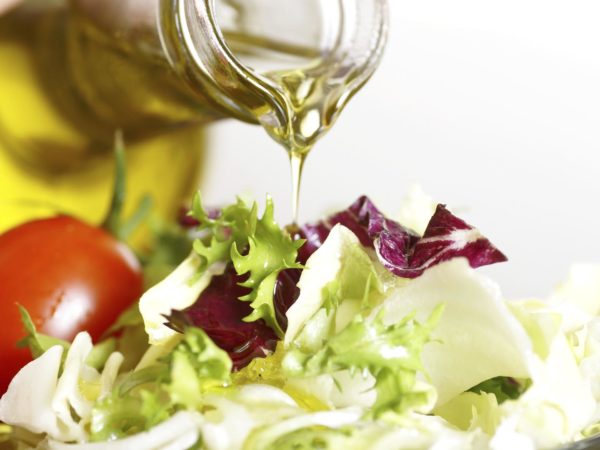 Olive oil, historically used in the U.S. mostly by immigrants from Mediterranean countries and adventurous gourmets, has gone mainstream. Americans consume over 70 million gallons; a nearly ten-fold increase since 1982.
This is good news. Olive oil has the highest percentage of heart-healthy monounsaturated fat of any edible oil. Quality olive oil also contains abundant antioxidants, substances that have been shown to provide cardiovascular and anti-cancer effects. And, of course, quality olive tastes wonderful; the vibrant green treat has probably helped many Americans realize that there is no need to sacrifice sensory pleasure in pursuit of healthy eating.
But the olive oil industry's expansion in the U.S. and worldwide has come with controversy. In an issue of the New Yorker, an article called "Slippery Business" by Tom Mueller revealed that fraud remains a major problem in the imported olive oil business. Mueller reported that adulteration with inferior seed and nut oils is widespread.
Further, while large companies cultivate the image that the oil comes from rustic groves in the Italian countryside, the London Telegraph reported that the president of one major Italian importer admitted that only about a fifth of his company's oil is pressed from Italian olives.
The designation "extra virgin" is also problematic. Mueller's article pointed out that even the stringent taste tests established by the International Olive Oil Council (IOOC) to determine which oils qualify as "extra virgin" have their limitations – in Italy, producers often successfully appeal a negative verdict by arguing that samples were incorrectly collected or stored, or by resubmitting their samples to a friendlier panel.
My advice: buy small bottles of a certified organic oil. Check the label for the ICEA (Istituto per la Certificazione Etica e Ambientale, which means Ethical and Environmental Certification Institute) logo, and/or that of another organic certification body such as the USDA's green-and-white ORGANIC logo. Also, perform your own sensory test: top quality extra-virgin olive oil (which I believe should be used for all cooking, not just bread-dipping and salad-drizzling) has a natural peppery finish and a deep, "green" aroma of grass and artichoke. Such oils are not cheap, because they rely on careful cultivation that preserves olive oils legendary taste and health benefits. But the reward is more than worth it.
Andrew Weil, M.D.