Why Kale Is So Good For Us?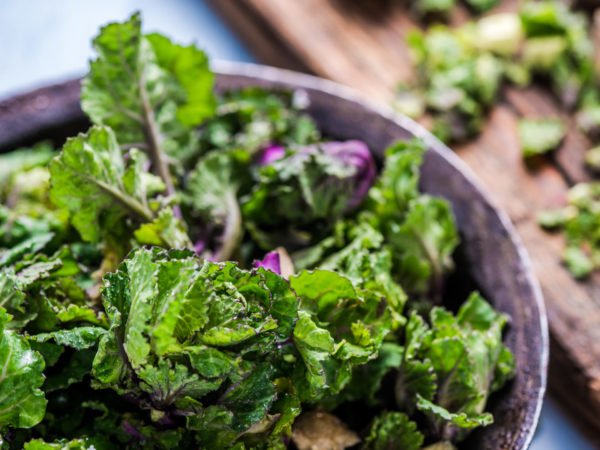 Kale is among the most nutrient-dense of all commonly consumed vegetables. One cup provides 1,327 percent of the Daily Value (DV) for vitamin K, 192 percent of the DV for vitamin A and 88 percent for vitamin C. The Tuscan Kale Salad is one of the most popular dishes at True Food Kitchen, a line of restaurants based on Dr. Weil's nutrition insights and his Anti-Inflammatory Diet. Here, on the restaurant's patio in Phoenix, Ariz., watch Dr. Weil demonstrate how to make this traditional Tuscan salad that includes strips of Italian black kale, fresh lemon juice, extra virgin olive oil, crushed garlic, red pepper flakes, grated pecorino Toscano cheese and breadcrumbs. These bright, refreshing flavors combine to bring the sunny taste of Italy to your table.
Watch Dr. Weil make Tuscan Kale Salad now!
Today's Health Topics
Editor's Pick
Health Focus
Ask Dr. Weil's Q&A
Weekly Wellness Bulletin
Sign up for our once a week, in-depth health bulletin - sent out on Thursdays. Dr. Weil shares the very latest from the ever-changing world of health and nutrition. Stay on top of the latest news in this doctor-reviewed weekly compilation.