Want To Lower Your Blood Pressure? Try The Corpse Pose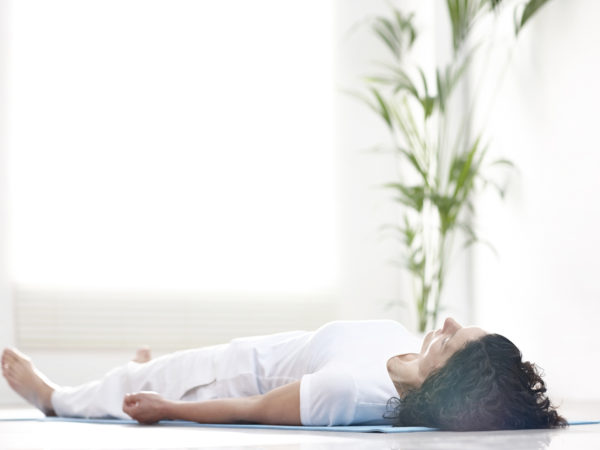 Considered by many practitioners to be the most important part of a yoga session, the Corpse Pose is often used as the final pose of a yoga sequence to promote relaxation and recovery. Possible benefits of this pose include:
A decrease in heart rate, blood pressure and respiration
A release of muscle tension and stress
An increase in mental awareness and concentration
Relaxation after a yoga session
Learn more about the Corpse Pose, including how to perform it!
Today's Health Topics
Editor's Pick
Health Focus
Ask Dr. Weil's Q&A
sponsor
Visit Our Updated Origins Shop Experience!
Dr. Weil believes inflammation is the root cause of visible skin concerns like irritation. He also believes mushrooms have the power to fight irritation. That's why he partnered with Origins to create these Mega-Mushroom Formulas.