Interested In Breathwalking? Learn More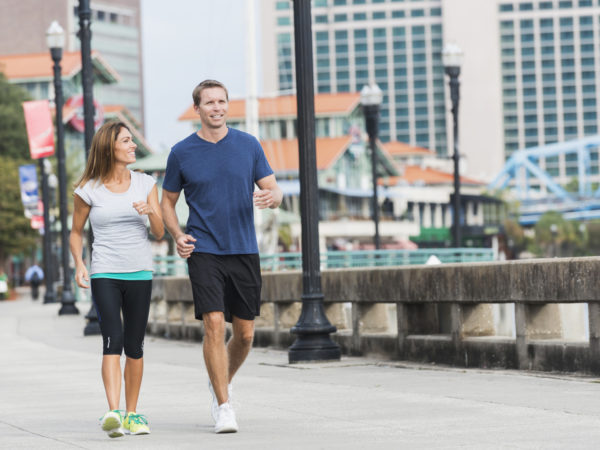 If you are crunched for time and want to get the physical benefits of walking and the mental benefits of breathing exercises, consider breathwalking. It is based on a Kundalini yoga technique, and involves making strong, purposeful strides in rhythm with breathing.
Watch my colleague, Dr. Jim Nicolai, demonstrate various examples of breathwalking including the "stair" and "wave" patterns. Give them a try!
Watch the video "Breathwalking with Dr. Jim Nicolai."
Today's Health Topics
Editor's Pick
Health Focus
Ask Dr. Weil's Q&A
Weekly Wellness Bulletin
Sign up for our once a week, in-depth health bulletin - sent out on Thursdays. Dr. Weil shares the very latest from the ever-changing world of health and nutrition. Stay on top of the latest news in this doctor-reviewed weekly compilation.