Does Sprouted Garlic Have More Antioxidant Potential?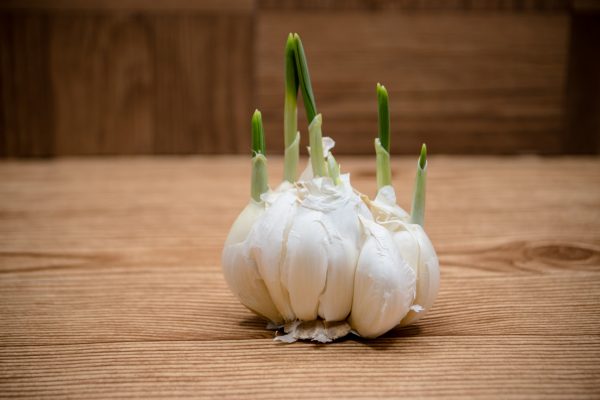 Don't trash garlic that has begun to sprout – new research suggests that it may have more health benefits than fresh garlic. The antioxidant effects of garlic are well known, as it can:
Address high blood pressure and protect against heart disease
Provide support for earaches, benign prostatic hyperplasia (BPH), chronic fatigue syndrome, and diabetes.
Help minimize colds and flu by boosting the immune system.
But sprouted garlic may offer all this and more, as it has more antioxidant potential than fresh bulbs, similar to the advantage of sprouted beans and grains versus unsprouted versions. Researchers discovered this by controlling the ripening conditions; they then reported that garlic that sprouted for five days had more antioxidant effects than younger fresher bulbs, and that the sprouted variety has different metabolites, suggesting that it also makes different substances than fresh garlic. Their findings suggest that sprouting may help improve the antioxidant potential of garlic.
I recommend eating raw garlic in both fresh and sprouted forms as it ensures you have access to the variety of nutrients both provide. Be sure to chop or mash it to release the herb's full health and flavor potential, as the active component, allicin, forms only on contact with air. I suggest chopping garlic and letting it sit for 10 minutes to get the full health potential that garlic offers.
Today's Health Topics
Editor's Pick
Health Focus
Ask Dr. Weil's Q&A
Weekly Wellness Bulletin
Sign up for our once a week, in-depth health bulletin - sent out on Thursdays. Dr. Weil shares the very latest from the ever-changing world of health and nutrition. Stay on top of the latest news in this doctor-reviewed weekly compilation.