Artificial Sweeteners & Weight Loss?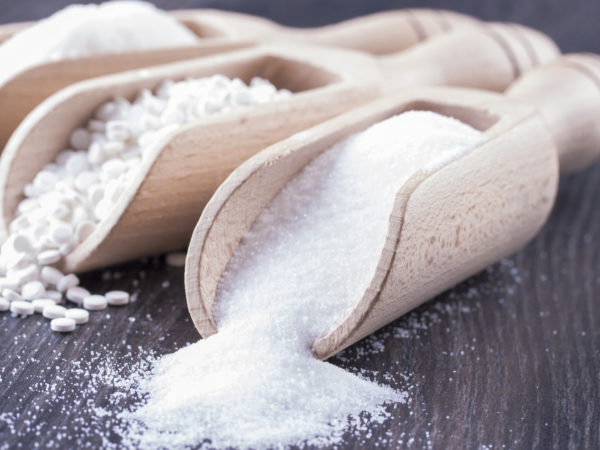 If you want to lose weight, get real. That means avoiding fake food-like products that contain artificial sweeteners and synthetic fat substitutes. Not only are they unhealthy, they don't help you develop good eating habits. Most importantly, the research shows they do not promote weight loss, and in fact, they are more likely to promote weight gain.
Get to know the names that these health-distracting ingredients go by:
Sucralose
Acesulfame
Aspartame
Saccharin
Hydrogenated or partially hydrogenated oil
Instead of artificial sweeteners, small amounts of pure honey or maple syrup are better choices when you want something sweet (sugar is safe when used in moderation, and relatively low in calories, about 15 per teaspoon). Consider allulose for sweetening things a touch with less harmful effects, the evidence so far shows this naturally-derived sweetener to have the taste of sugar with minimal blood sugar effect. Be careful of the sugar alcohols like erythritol and mannitol. While more natural in origin and less blood sugar-spiking, some people may experience significant digestive bloating from these. For fats, small amounts of healthy fats such as extra-virgin olive oil, coconut oil or grass fed butter are a much better choice for your health and your waistline than synthetic fats.
Today's Health Topics
Editor's Pick
Health Focus
Ask Dr. Weil's Q&A
Join Dr. Weil On Instagram!
See the latest pictures and videos of Dr. Weil's daily life, gardening adventures and wellness journey. Share in his love of traveling, cooking, gardening and meeting new people. Follow along on Instagram today! You can also find him on Facebook and Twitter.