5 Reasons You Should Avoid Eating Farmed Fish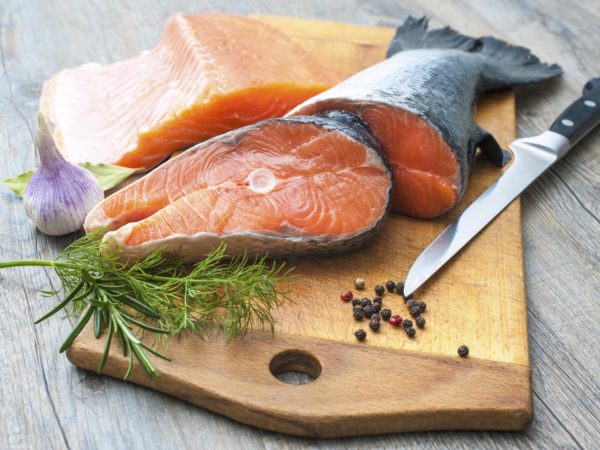 When buying salmon and other fish, it is important to know its origins. Farmed fish is never a better option than wild-caught fish. Most farmed fish:
Have unfavorable ratios of anti-inflammatory omega-3 fatty acids to pro-inflammatory omega-6 fatty acids – meaning you get less of the good omega-3s and more of the less desirable omega-6s.
Are raised in crowded conditions that are unnatural – and to help prevent infection they are often given antibiotics. This means the fish, when eaten are likely to contain residues of pesticides, antibiotics and other synthetic compounds used to control diseases that occur when fish are crowded in pens.
May have lower levels of protein – as much as 20 percent less – compared to wild fish, making it a less valuable source of this essential macronutrient.
May have higher concentrations of cancer-causing chemicals such as PCBs and dioxin. In addition, coloring agents are often used to give the farmed product more of a salmon color.
Are resource- and energy-intensive (it takes several pounds of feed fish to produce one pound of farmed fish) and do not protect dwindling wild stock.
I suggest you choose wild-caught salmon, especially from the Pacific fisheries – they are more sustainably fished and have a larger, more stable population. If wild-caught salmon is cost-prohibitive, canned salmon, herring or sardines (again opting for products containing wild, not farmed, sources) are a good alternative. If farm raised is your only option, I would suggest eating more plant-based sources of protein like organic soy or legumes as often as you can along with a quality fish oil supplement, to minimize the consumption of everything else that comes with it.
Today's Health Topics
Editor's Pick
Health Focus
Ask Dr. Weil's Q&A
sponsor
Visit Our Origins Shop!
Dr. Weil believes inflammation is the root cause of visible skin concerns like irritation. He also believes mushrooms have the power to fight irritation. That's why he partnered with Origins to create these Mega-Mushroom Formulas.