4 Tips For A Naturally Clean Home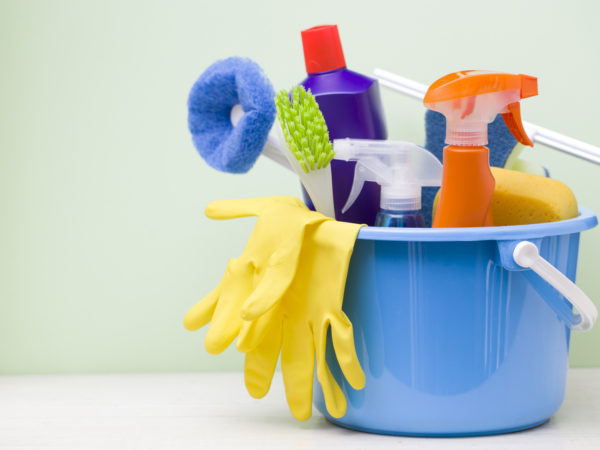 Looking for a cost-effective, safe way to keep your home clean, naturally? Ditch the overpriced, artificially scented cleaners and try these four common household items:
Olive oil: Use it to lubricate and polish wood furniture. Simply mix three parts olive oil to one part vinegar, or two parts olive oil to one part lemon juice to add a refreshing and clean aroma.
Potatoes: Halved potatoes can remove rust from baking pans or tinware – dip the potato in salt before scrubbing or follow with a salt scrub.
White vinegar: There are plenty of uses for this household mainstay: It cleans linoleum floors and glass (from windows and mirrors to shower doors) when mixed with water and a little liquid soap (castile or vegetable); cuts grease, removes stains and soap scum, and cleans toilets – you may add a bit of baking soda if you like. It can also be used as an antibacterial and deodorizer – pour undiluted vinegar down drains once a week, or add to water in a spray bottle to kill mold and mildew.
Bonus Product: Tea tree oil. A useful alternative to chemical products, add 50 drops of this essential oil (found at health food stores) to a bucket of water to clean countertops and tile floors, and add it directly to vinegar/water solutions for its antibacterial properties, which are useful for killing mold and mildew in kitchens and bathrooms.
Today's Health Topics
Editor's Pick
Health Focus
Ask Dr. Weil's Q&A
sponsor
Soothe & Strengthen
Discover Dr. Weil for Origins Mega-Mushroom Collection. This collection is formulated with a signature blend of soothing Mushrooms to help calm sensitivity and irritation, boost resilience and reduce visible redness.