4 Healthy Tips For A Tasty Thanksgiving Meal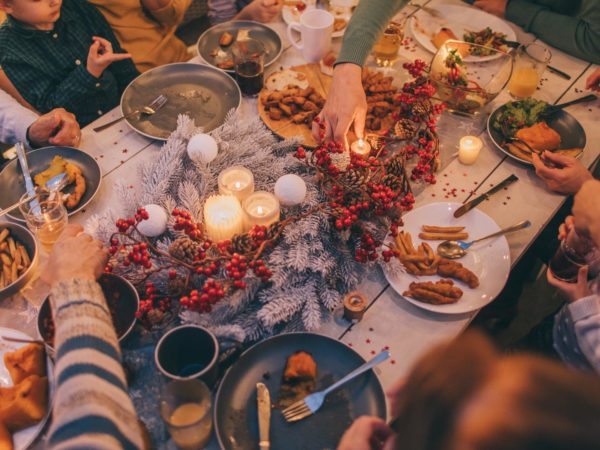 Don't let the temptation of holiday foods ruin your heart-healthy diet. Try these suggestions for a healthy Thanksgiving feast.
Don't over-salt your foods. Excessive sodium has been linked to high blood pressure and heart disease. Always taste the food before you add salt, and if you need to, do so sparingly. Also realize that most salt in the American diet comes from processed foods, so if you are cooking from scratch feel free to add a bit of salt for flavor.
Be stingy with less-healthy foods. Take it easy with carb-intensive dishes such as stuffing and dinner rolls. Opt instead for more filling protein from the turkey or fiber-supplying vegetable sides.
Make vegetables the main attraction. Since excessive animal protein has been shown to raise levels of homocysteine, an amino acid that in high concentrations may contribute to heart disease, focus on veggies. A pumpkin or squash stuffed with wild rice, cranberries, apples, nuts and other ingredients that typically go into turkey stuffing is not only satisfying, but provides a festive look as well.
Make your own dessert. Refined carbohydrates, like those found in store-bought piecrusts, can increase triglyceride levels and lower HDL. Instead, make your own desserts that feature healthful ingredients such as berries and other whole fruits. You can also search online for great recipes for low-sugar, organic pumpkin- or apple-based desserts.
Learn more from Dr. Weil's Guide To Popular Diets.
Today's Health Topics
Editor's Pick
Health Focus
Ask Dr. Weil's Q&A
Weekly Wellness Bulletin
Sign up for our once a week, in-depth health bulletin - sent out on Thursdays. Dr. Weil shares the very latest from the ever-changing world of health and nutrition. Stay on top of the latest news in this doctor-reviewed weekly compilation.