To Beat Loneliness, Go With The Flow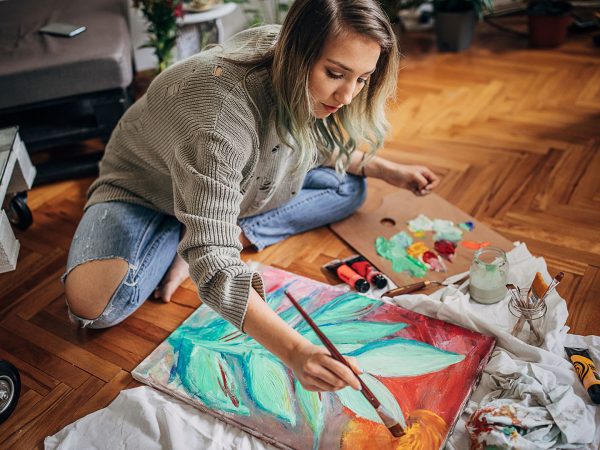 According to one survey published last year, more than a third of Americans report feeling "serious loneliness" — a number that's believed to have increased partly due to the COVID-19 pandemic. But you may not need to be around people to feel less lonely, says a recent study. Researchers from Penn State, Taiwan's Lungwha University of Science and Technology and National Open University, also in Taiwan, analyzed data from 332 international students who attended a university in Taiwan. The students completed surveys about how they spent their leisure time, as well as the amount of loneliness they experienced. Because the study occurred during the pandemic, the students were less able to socialize and participate in group activities that would normally help alleviate loneliness.
The researchers found that students who engaged in leisure activities that required skill and concentration were less likely to be lonely than those who didn't. Such activities, ranging from painting or playing a musical instrument to chopping wood or skiing, can help people enter a state called "flow." During flow, people become so absorbed in what they are doing that they experience enjoyment and may not realize how much time has passed — which in turn can counteract loneliness, say the authors.
Sources:
https://www.tandfonline.com/doi/full/10.1080/01490400.2022.2056550
Try this recipe today: Yogurt-Lime Drink
---
Sign up for more Dr. Weil newsletters:
---