Probiotics To Fight Allergy Symptoms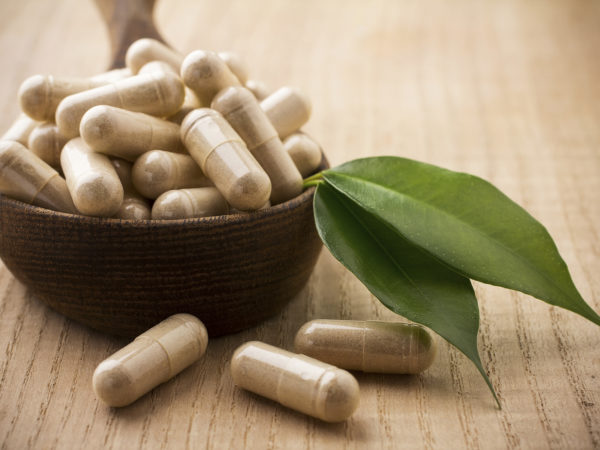 If you're afflicted with springtime allergies, you might sneeze and wheeze a bit less if you bolster your intestinal flora with specific probiotics. These products contain beneficial bacteria that normally inhabit the human digestive tract. Researchers at the University of Florida have reported that a probiotic combination of lactobacilli and bifidobacteria, which has demonstrated efficacy in supporting digestive health, might help allergy sufferers better tolerate hayfever symptoms by increasing the body's percentage of the immune system's regulatory T-cells. They recruited 173 adults who suffered mild to moderate seasonal allergy symptoms and randomly assigned them to two groups: for eight weeks, those in one group one took the combination probiotic while the others received a placebo. All of the participants responded to a weekly online survey about their allergy symptoms. The researchers also analyzed DNA from the study participants' stool samples to see if – and how – their intestinal bacteria changed during the 8 weeks. Those who took the probiotic reported suffering fewer allergy-related symptoms. Although the results were rather positive, researcher Jennifer Dennis noted that not all probiotics work for allergies, and the study did not include individuals with severe seasonal allergies.
My take? These are interesting findings and offer hope that prudently supplementing with probiotics could spare some allergy sufferers the drowsiness, dry mouth and other side effects of allergy medications. Our microbiomes are proving to have significant effects on our overall health, and I routinely recommend taking probiotics when you're on antibiotics to prevent the drugs from indiscriminately wiping out the friendly bacteria in your intestinal tract. I also recommend considering probiotics for relief of the symptoms of irritable bowel syndrome, Crohn's disease and ulcerative colitis. Previous studies have indicated that probiotics can have an effect on allergies and immunity. When there's a family history of allergy or eczema, babies given probiotics in their first six months of life (and whose mothers took probiotics during the last trimester of pregnancy) are less prone to eczema.
Source:
Jennifer C. Dennis-Wall, "Probiotics ( Lactobacillus gasseri KS-13, Bifidobacterium bifidum G9-1, and Bifidobacterium longum MM-2) improve rhinoconjunctivitis-specific quality of life in individuals with seasonal al." The American Journal of Clinical Nutrition, March 2017, DOI: 10.3945/ajcn.116.140012
Also in this week's bulletin:
Interested in expanding your knowledge on the latest in nutrition, healthful living and integrative medicine from internationally recognized experts including Andrew Weil, M.D., Donald Abrams, M.D., Victoria Maizes, M.D., Clint Woods, and more? Learn more about the 14th annual Nutrition Conference, Nutrition & Health: State of the Science and Clinical Applications, held May 1-3, 2017, at the Arizona Biltmore Hotel in Phoenix, Arizona.