Plants To Counter Stress At Work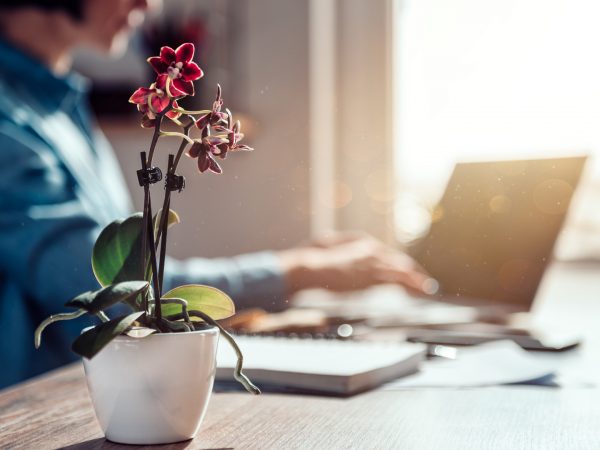 The focus was to determine changes in psychological and physiological stress, if any, brought about by the presence of small green plants on the desks of 63 office workers. The study had two phases – first, a control period without the plants and a second when the workers could see and care for their plants. The researchers directed the workers to take a three-minute rest while sitting at their desks whenever they felt fatigued and considered that intentionally gazing at the plant was an "active interaction" even though no physical contact was involved. The participants experienced measurable reductions in anxiety after the plants were placed on their desks and the calming effects didn't differ based on the ages of the workers or the type of plant selected. The researchers concluded that having plants on the workers desks contributed to psychological stress reduction across the board and could represent an economical way to improve office conditions for employees.
My take? These are notable findings in lockstep with strategies I've long advocated to lower stress at home by bringing green plants indoors, especially varieties such as Gerbera daisies, Boston ferns, English ivy, chrysanthemums, Areca palms, spider plants and golden pothos that help filter indoor pollutants.
Source:
Masahiro Toyoda et al, "Potential of a Small Indoor Plant on the Desk for Reducing Office Workers' Stress," Horticultural Technology, December 9, 2019, doi.org/10.21273/HORTTECH04427-19

More from this week's bulletin:
---
---