New Endometriosis Threat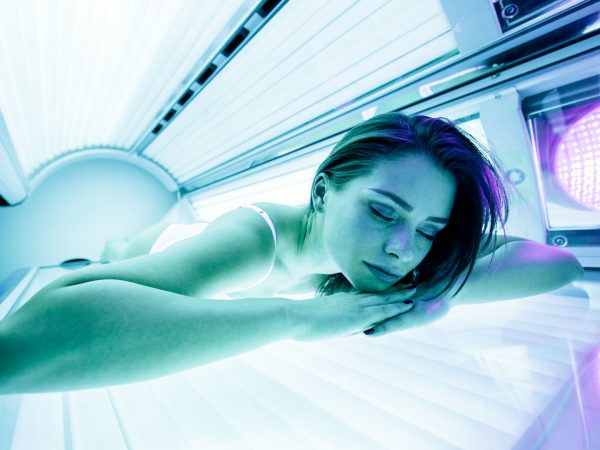 Endometriosis is an often-painful condition that develops when tissue that looks and acts like the endometrium (the lining of the uterus) migrates outside the uterus and implants itself in the abdomen. Although displaced, the tissue continues to act as if it were still in the uterus: every month, in response to hormonal signals, it thickens, breaks down and bleeds, causing inflammation and pain, scar tissue formation, and adhesions that can lead to bowel problems.
New research suggests that young women who regularly visit tanning salons may have an increased risk of endometriosis. This finding comes from data on some 116,000 U.S. women nearly 4,800 of whom had been diagnosed with endometriosis. The researchers learned that women who regularly used tanning beds as teens and young adults were more likely to develop the disease. Study leader Leslie Farland, an assistant professor at the University of Arizona College of Public Health in Tucson, noted that sunlight spurs the body to produce vitamin D, which is anti-inflammatory and helps regulate immune function. But tanning beds involve high-intensity exposure to mostly UVA radiation, which has been linked to increased cell damage and weakened immune function. The study also showed that women who lived in sunnier climates as teenagers and young adults had a slightly reduced risk of endometriosis, although those who had experienced more sunburns had a heightened risk of the disease.
Source:
Leslie V. Farland et al, "Recreational and residential sun exposure and risk of endometriosis: a prospective cohort study," Human Reproduction, December 2, 2020, doi.org/10.1093/humrep/deaa280
More current health news from Dr. Weil:
---
Sign up for more Dr. Weil newsletters:
---