The Pandemic's Effect On Everyday Life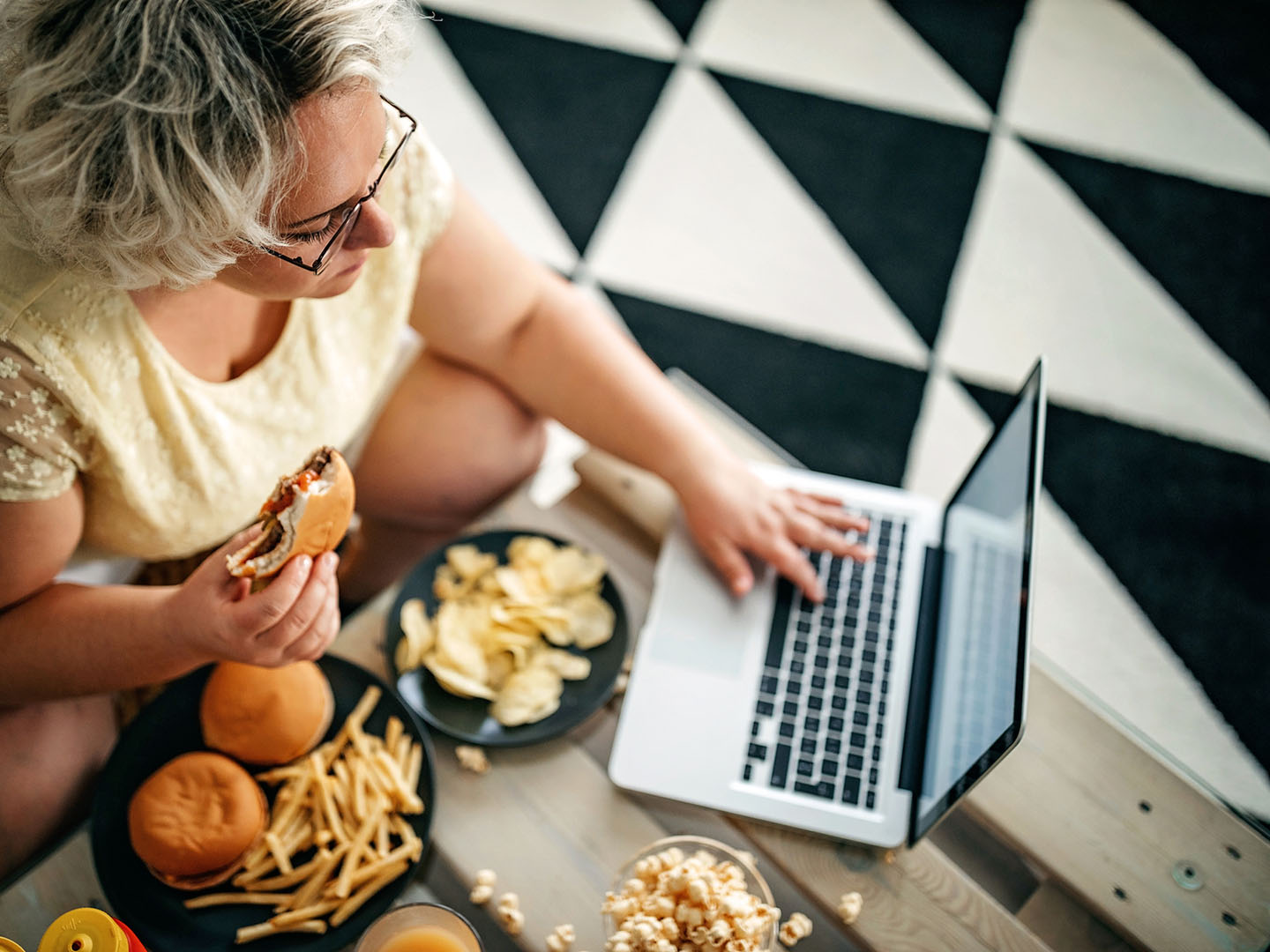 These effects of the lockdown from COVID-19 have been documented in a survey of almost 8,000 adults from 50 different countries and every U.S. state taken in April (2020). Overall, it found that people had become more sedentary. In addition, nearly 30 percent reported gaining weight, many confessed to eating more sweets and snacks than they had in the past, and others had heightened anxiety and weren't sleeping as well as they did before the pandemic. On the plus side, more people were cooking at home instead of eating out. The study found that "overall, people with obesity improved their diets the most. But they also experienced the sharpest declines in mental health and the highest incidence of weight gain," said Leanne Redman, Ph.D., Associate Executive Director for Scientific Education at Pennington Biomedical Research Center which conducted the survey. Dr. Redman noted that one-third of the people with obesity reported gaining weight, compared to 20.5 percent of people who were overweight or whose weight was normal.
My take? These are interesting but not surprising findings. While adhering to continued stay-at-home orders, I recommend taking as many walks as possible, and gardening if you can. If you are able to manage some time outside in the mornings, you may find the quality of your overnight sleep will improve. I know many of us tend to turn to comfort foods at times when we're anxious and stressed. Try to be extra vigilant and mindful about eating while isolating at home. Focus on planning and preparing healthy, well-balanced meals and avoid snacking out of boredom.
Source:
Emily W. Flanagan et al, "The impact of COVID-19 stay-at-home orders on health behaviors in adults," DOI: 10.1002/oby.23066
More current health news from Dr. Weil:
---
Sign up for more Dr. Weil newsletters:
---