Mindfulness Meditation For MCI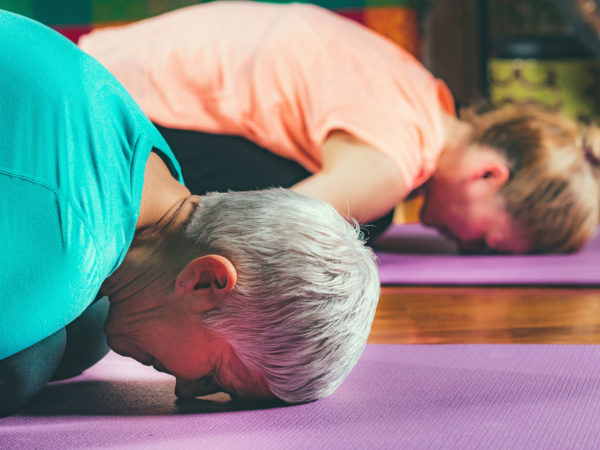 A small study from Wake Forest Baptist Health included 14 men and women whose ages ranged from 55 to 90, all of whom had clinically diagnosed mild cognitive impairment (MCI), a change that may – or may not – increase the risk of dementia. MCI symptoms include problems with deteriorating memory, language skills, thinking and judgment that are more significant than normal age-related changes. For the investigation the participants were randomized to an eight-week course in mindfulness meditation and yoga, or a control group. 
Mindfulness is the technique of bringing all of our awareness to the here and now, to the immediate sensations in our body and to the breath, for example, rather than letting much of it slip away in contemplation of the past and future or of other unrealities. The assumption is that when we act with full awareness, our actions are more likely to achieve what we intend and that when we feel with full awareness, we are more likely to be fulfilled. 
The study found that participants who were randomized to the meditation training course showed trends toward improvements on measures of cognition and well-being. They also had indications of positive effects on areas of the brain associated with cognitive decline. Study leader Rebecca Wells, M.D., a neurologist, noted that while the concept of mindfulness meditation is simple, the practice itself requires complex cognitive processes, discipline and commitment. This study suggests that the cognitive impairment in MCI doesn't rule out what is required to learn this new skill. 
My take? This is welcome news, especially given that the treatment options to address MCI are very limited. Ideally, meditation teaches you to observe your thoughts from a different, more stabilized perspective. In many ways you're training yourself to place your attention where and when you want. This is very powerful. It gives you the ability to direct your thoughts (and mood) in more productive and peaceful directions. Cultivating this ability has profound benefits for physical and mental health. 
Source:
Rebecca Erwin Wells et al, "Adults with mild cognitive impairment can learn and benefit from mindfulness meditation." Journal of Alzheimer's Disease, August 3, 2019 doi: 10.3233/JAD-190191. 
More from this week's bulletin: