Light Exercise & Women's Hearts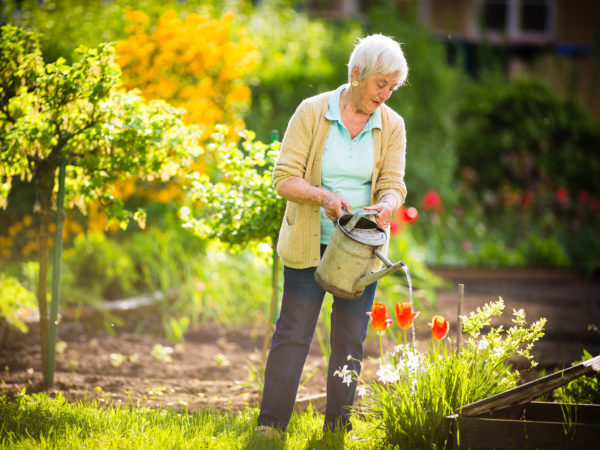 This news comes from a five-year study including more than 5,800 women age 63 and older whose activity was monitored 24 hours a day for a week with hip-mounted accelerometers, devices similar to fitness trackers. The monitors were calibrated based on age and were capable of recording light, moderate, and vigorous physical activity. Researchers then followed all the women for nearly five years to track heart attacks, strokes and other cardiovascular disease events that occurred among them. Results showed that even light physical activity appeared to reduce the risk of cardiovascular disease events including stroke and heart failure by up to 22 percent, and the risk of heart attack or coronary death by as much as 42 percent.
The findings suggest that for older women "any and all movement counts towards better cardiovascular health," said David Goff, M.D., Ph.D., director of the Division of Cardiovascular Sciences at the National Heart, Lung and Blood Institute. Study leader Andrea LaCroix, Ph.D., of the University of California, San Diego, noted the association with light physical activity was apparent regardless of the women's overall health status, functional ability or even age.
My take? The results of this study are certainly encouraging news for older women. At any age, whatever you do that involves moving is healthier for you than sitting in front of the TV. Common, everyday activities can even provide a moderate workout depending on how you perform them. Gardening, yardwork, housework and even going out to get the mail can get your heart beating faster and a little sweat appearing on your skin.
Source:
Andrea LaCroix et al, "Association of Light Physical Activity Measured by Accelerometry and Incidence of Coronary Heart Disease and Cardiovascular Disease in Older Women."  JAMA Network Open, March 15, 2019, DOI: 10.1001/jamanetworkopen.2019.0419
Also in this week's bulletin: