Keeping Your Immune System Young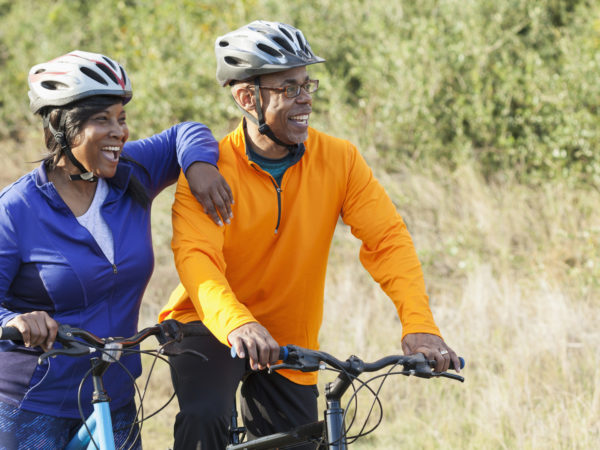 How would you like to have the immune system of a 20-year-old? Daily physical activity may be the answer. A new study from the UK found that cyclists between the ages of 55 and 79 who exercised regularly throughout their lives had the immune systems, muscle mass and cholesterol levels of much younger people. What's more, the men's testosterone levels remained high. The researchers set out to examine the aging process in men and women who have exercised most of their adult lives. They recruited 125 amateur cyclists age 55 to 79. The 84 men in the study had to be able to bike 100 km (about 62 miles) in less than 6.5 hours while the 41 women had to be able to cycle 60 km (about 37 miles) in 5.5 hours. To assess the effects of exercise on aging the researchers compared the cyclists to 75 healthy people in the same age range as well as to 55 adults between the ages of 20 and 36. One of the findings of the investigation was that the thymus, an organ that makes immune cells and starts to shrink and produce fewer of these cells starting at about age 20, continued to function in the older cyclists as it does in younger people generating as many immune cells.
My take? These interesting new findings reinforce the "use it or lose it" theory. Although we can't turn back the clock to capture the benefits of exercise missed out on earlier in life, you can make a significant difference to your health if you begin today, regardless of your age. Research has shown that a brisk daily walk can boost mood, help maintain strength and mobility, and address stress. Walking just two miles a day can cut the risk of death from cancer by about 65 percent. If you're over 60, a 45-minute daily walk at a brisk pace of a 16-minute mile (3.75 miles per hour) can boost your cognitive performance. Walking for 40 minutes three times per week can slow the normal, age-related shrinkage of the hippocampus, the part of the brain that consolidates short-term memory and is the first region to be affected by Alzheimer's disease.
Sources:
Janet M. Lord et al, "Properties of the vastus lateralis muscle in relation to age and physiological function in master cyclists aged 55-79 years." Aging Cell, March 8, 2018, DOI: 10.1111/acel.12735
Niharika Arora Duggal et al. "Major features of Immunesenescence, including Thymic atrophy, are ameliorated by high levels of physical activity in adulthood." Aging Cell, March 8, 2018, doi/10.1111/acel.12750
Also in this week's bulletin: