Is Your Vegetarian Diet Healthy?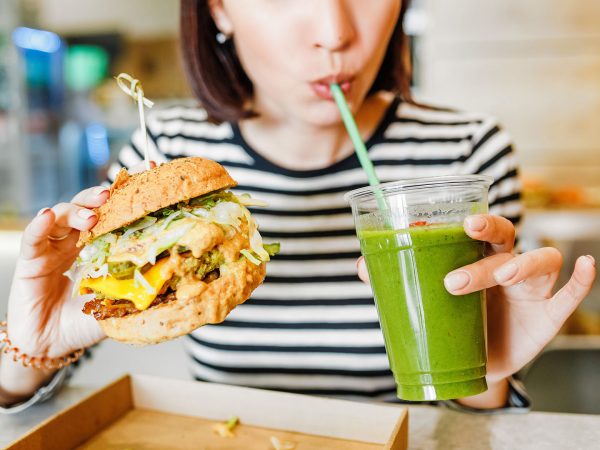 The study examined the vegetarian diet and the type and amount of plant-based foods consumed among adults living in Athens, Greece who did not have cardiovascular disease. The researchers defined healthy plant-based products principally as the least processed non-animal foods such as whole grains, fruits, vegetables, nuts, olive oil, as well as tea and coffee. They also specified unhealthy plant-based products including juices, sweetened beverages, refined grains, potatoes, and any kind of sweets such as chocolate and traditional Greek desserts.
Study participants were 146 obese adults with normal blood pressure, blood lipids and blood sugar. None had cardiovascular disease or other chronic conditions. Their diets were assessed via a questionnaire asking about their usual eating habits during the previous year. It listed 156 foods and beverages commonly consumed in Greece. The study examined the link between the amount and quality of plant-based foods and heart health over a 10-year period. The researchers reported that healthier choices of plant-based foods were linked with maintaining normal blood pressure, blood lipids and blood sugar, but consuming unhealthy plant-based foods was associated with developing problems in all three areas. These relationships were stronger in women compared to men. After following the adults for about a decade, the researchers found that nearly half the participants had developed high blood pressure, high blood lipids, and high blood sugar – a combination that is particularly risky for heart health.
Source:
Matina Kouvari et al, "Are all vegetarian diets healthy?" presentation at the European Society of Cardiology conference, August 27, 2020.
More current health news from this week's bulletin:
---
Sign up for more Dr. Weil newsletters:
---