How You Can Affect Climate Change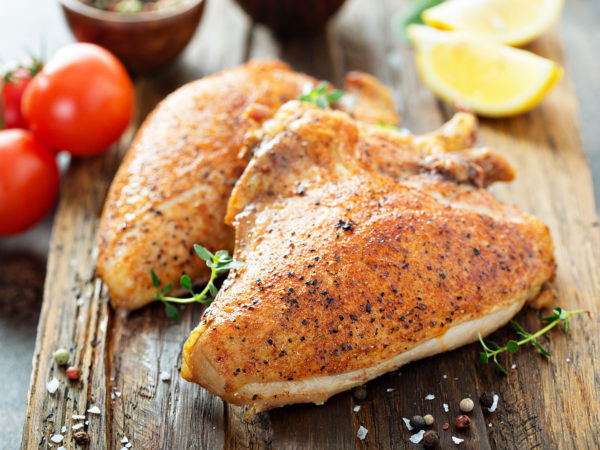 Substituting a serving of chicken for beef could help reduce the carbon footprint of our diets, a Tulane University study found. The researchers reported that the foods with the highest impacts on the environment are cuts of beef, and of the more than 16,000 people in the U.S. participating in a diet survey more than 20 percent reported eating beef during the 24 hours before they responded. The researchers calculated a new carbon footprint for each diet reported by replacing beef with the closest related poultry product such as ground turkey instead of ground beef. The investigators performed each substitution only once for each person who reported eating beef. "Our simulation showed that you don't have to give up animal products to improve your carbon footprint," said study leader Diego Rose, Ph.D. "Just one food substitution brought close to a 50 percent reduction, in a person's carbon footprint." The team also noted that food waste and overeating significantly increase the carbon footprint of our diets and that better meal planning and consuming leftovers can help reduce it. 
 My take? This study isn't the first to suggest dietary steps consumers can take to help address climate change. Last year (2018) researchers from Boston's Tufts University, the University of Connecticut and the U.S. Agriculture Department concluded that an 18 percent reduction in consumer spending on protein foods would result in a tenfold reduction in household greenhouse gas emissions. That study found food purchases accounted for 16 percent of U.S. greenhouse gas emissions in 2013, compared to 12 percent from commercial and residential activity and 21 percent from industrial activity. 
 Source: 
Diego Rose, "Diet and Planetary Health: Single-Item substitutions Significantly Reduce the Carbon Footprint of Self-Selected Diets Reported in NHANES," presentation at annual meeting of the American Society for Nutrition, June 10, 2019.
More from this week's bulletin: