How The Mediterranean Diet Works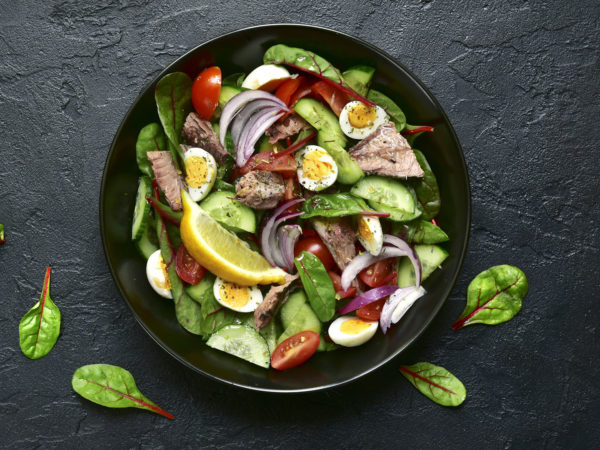 Adhering to the Mediterranean diet cut the risk of heart disease by 25 percent among more than 25,000 women health professionals   during a 12-year study. The more closely they followed the diet, the lower their risk. The women completed questionnaires about what they were eating and provided blood samples, allowing researchers from Brigham and Women's Hospital, Harvard Medical School and the Harvard T.H. Chan of Public Health to check 40 biomarkers for heart disease. Results showed that during the 12 years, 428 women (4.2 percent) who were least adherent to the diet experienced a cardiovascular event compared to 356 (3.8) percent in the middle group and 246 (3.8) percent among the most adherent. Following the diet led to a relative risk reduction of 23 percent for the lower group and 28 percent for the middle and upper group. The researchers said this benefit was similar to the effects of taking statin drugs or other medications designed to lower risks of heart disease. The biomarker changes seen as largely responsible for the risk reduction were related to inflammation, which accounted for 29 percent, glucose metabolism and insulin resistance, 27.9 percent and body mass index, 27.3 percent.
My take? These welcome findings support what we've long known about the heart health benefits of the Mediterranean diet and gives us important new information about why it works so well. As you may know, this diet emphasizes high-quality fresh fruits and vegetables, nuts, legumes, unrefined cereals, olive oil, fermented dairy products (yogurt and natural cheeses), and fresh fish. While it doesn't eliminate red meat, it limits consumption to about one meal a month. Poultry, eggs and sweets are permitted but are eaten only about once a week. Moderate amounts of wine, especially red wine, are part of the diet.
Source:
Shafqat Ahmad et al, "Assessment of Risk Factors and Biomarkers Associated with Risk of Cardiovascular Disease Among Women Consuming a Mediterranean Diet." JAMA Network Open, December 7, 2018, DOI: 10.1001/jamanetworkopen.2018.5708
Also in this week's bulletin: