How Grilling Can Raise Blood Pressure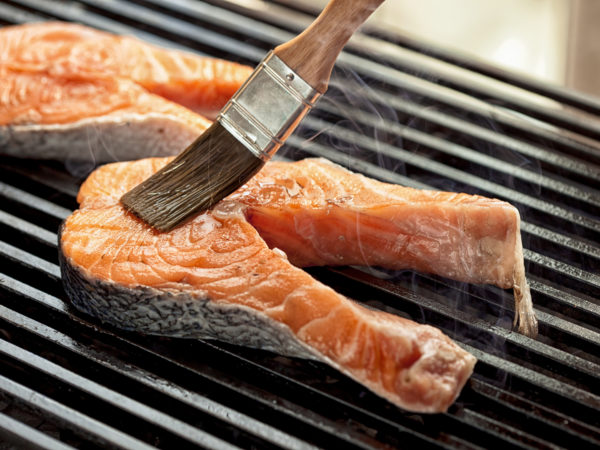 The more often you grill beef, chicken or fish the higher your risk of developing high blood pressure. The same goes for cooking meats until they're well done. These findings come from an analysis of cooking methods and their relationship to high blood pressure development conducted by the Harvard T.H. Chan School of Public Health. The researchers compiled data on more than 86,000 women taking part in two nurses' health studies and on 17,104 men in a Health Professionals study. None had high blood pressure, diabetes, heart disease or cancer when they enrolled. The Harvard team found that the risk of developing high blood pressure was 17 percent higher among participants who reported grilling, broiling or roasting red meat, chicken or fish more than 15 times a month. The risk was 15 percent higher among those who preferred their meat well-done and 17 percent higher in those estimated to have consumed the highest levels of heterocyclic amines (HCAs) – chemicals formed when meat protein is charred or exposed to high temperatures. While this study identified a trend, it did not prove cause and effect.
My take? These findings don't surprise me. In no way does the typical all-American cookout qualify as a healthy meal. In the first place, there's the potentially carcinogenic smoke produced when you grill hot dogs, hamburgers and chicken over charcoal. Worse, researchers from the National Cancer Institute found a link between the risk of stomach cancer and cooked meats – those who ate beef medium-well or well done had three times the risk of those who ate beef rare or medium-rare. Some evidence also suggests that a high intake of barbecued meat is associated with an increased risk of developing colorectal, pancreatic and breast cancer. Grilling vegetables, however, presents no such risks.
Source:
Gang Liu et al, "Grilling and other high-temperature cooking may raise risk of high blood pressure." Presentation at the American Heart Association's Epidemiology and Prevention/Lifestyle and Cardiometabolic Health Scientific Sessions 2018, March 21, 2018
Also in this week's bulletin: