High Fat Meals & Thinking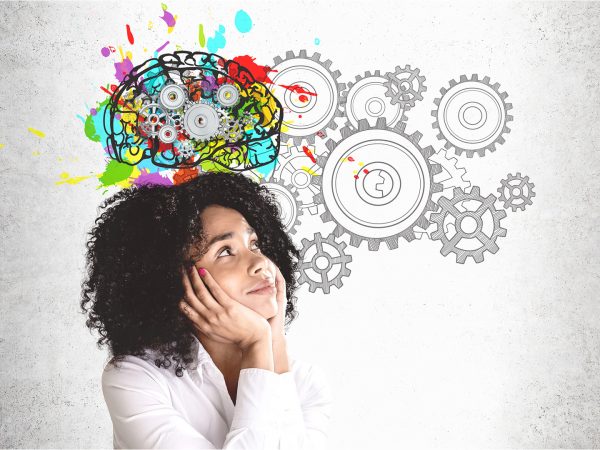 New research explored how well 51 women performed on a computer test after consuming a meal high in saturated fat. Results showed that their performance was poorer than after a meal containing healthier fat. To begin, the women's baseline attention was tested. They were then provided either a 930-calorie meal consisting of eggs, biscuits, turkey sausage and gravy containing 60 grams of saturated fat, or the same meal made with sunflower oil. Both meals were designed to mimic a McDonald's Big Mac or a Burger King double whopper. The researchers suggested that the women's compromised performance on the computer test after eating the high-saturated fat meal revealed a link between fatty food and the brain. Lead author Annelise Madison said that while the study didn't determine what was going on in the brain, previous research suggested that food high in saturated fat can increase inflammation throughout the body and possibly the brain. She also noted that fatty acids can cross the blood-brain barrier.
My take? I'm not surprised by these results. Of all the organs in our body, the brain is the one most easily influenced by a poor diet. From its very architecture to its performance functions, everything in the brain calls out for proper nutrition. The only way for the brain to receive optimal nourishment is through prudent diet. The foods we eat are broken down into nutrients, taken up into the bloodstream, and carried to the brain to replenish its stores, to activate cellular reactions, and, most importantly, to be incorporated into brain tissue. The health of our brains, and the tissues themselves, are literally determined by what we eat.
Source:
Annelise Madison et al, "Afternoon distraction: a high-saturated-fat meal and endotoxemia impact post-meal attention in a randomized crossover trial," The American Journal of Clinical Nutrition, May 12, 2020, doi.org/10.1093/ajcn/nqaa085
More news from this week's bulletin:
---
Looking for more Dr. Weil Newsletters?