Good News About Olive Oil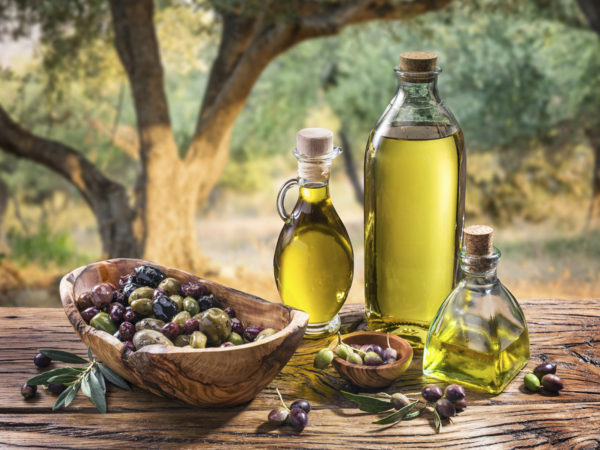 A small daily dose of olive oil led to a 21 percent lower risk of heart disease, new study results showed. To assess the potential health benefits of olive oil on the American diet, a team from the Harvard T.H. Chan School of Public Health looked at the eating habits of 63,867 women and 35,512 men participating in long term studies. They found that individuals who consumed more than a half-tablespoon of olive oil daily had a risk of coronary heart disease that was 21 percent lower than average. Consuming more than a half-tablespoon of olive oil daily was linked to a 15 percent lower risk of any type of cardiovascular disease. Study leader Marta Guasch-Ferre was quoted in news reports as saying investigators don't know if there's an upper limit on the benefits of consuming olive oil. The study also found that replacing one teaspoon of butter, margarine, mayonnaise or dairy fat with the same amount of olive oil lowered the risk of cardiovascular disease by 5 percent and coronary heart disease by 7 percent. However, consuming more olive oil didn't significantly affect the risk of stroke.
My take? This is welcome news. We've known for some time that olive oil has the highest percentage of heart-healthy monounsaturated fat of any edible oil. Quality olive oil also contains antioxidant compounds that have been shown to provide cardiovascular and anti-cancer benefits. And, of course, quality olive oil has a pleasing taste; the vibrant green treat has probably helped many Americans realize that there is no need to sacrifice sensory pleasure in pursuit of healthy eating.
Source:
Marta Guasch-Ferre et al, "Olive Oil Consumption and Cardiovascular Risk in U.S. Adults," Journal of the American College of Cardiology, March 2020, DOI: 10.1016/j.jacc.2020.02.036
More from this week's health bulletin:
---
---