Good News About Cocoa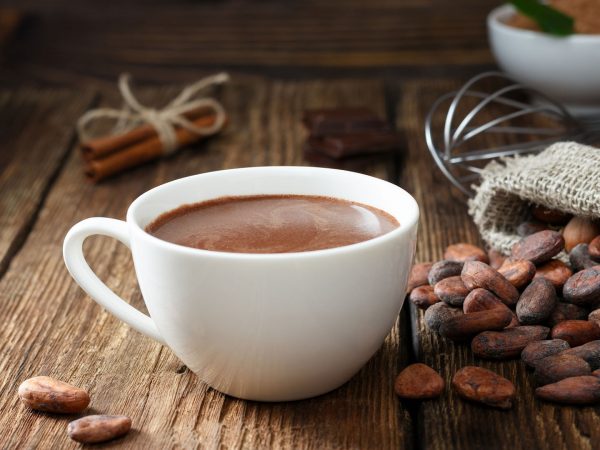 Study leader Joshua Lambert, Ph.D., a professor of food science, wrote that because of cocoa's high sugar and fat content it is typically considered an indulgence food for humans. However, he added that "epidemiological and human-intervention studies have suggested that chocolate consumption is associated with reduced risk of cardio-metabolic diseases including stroke, coronary heart disease and type 2 diabetes." Given all that, he wrote that "it made sense to investigate whether cocoa consumption had an effect on non-alcohol-related fatty liver disease, which is commonly associated with human obesity." The Penn State studies on mice demonstrated a potential benefit from daily consumption of 80mg cocoa per gram of food. For people, the daily dosage works out to about 10 tablespoons of cocoa powder, equivalent to about five cups of hot cocoa. Dr. Lambert hasn't recommended that obese people – or anyone else – add five cups of hot cocoa to their daily diet and change nothing else. Instead, he advises substituting cocoa for other foods, particularly high calorie snack foods.
Learn more about the history of chocolate and cocoa.
Sources:
Joshua D. Lambert et al, "Dietary cocoa ameliorates non-alcoholic fatty liver disease and increases markers of antioxidant response and mitochondrial biogenesis in high fat-fed mice." The Journal of Nutritional Biochemistry, 2021; 92: 108618 DOI: 10.1016/j.jnutbio.2021.108618
More current health news from this week's bulletin:
---
Sign up for more Dr. Weil newsletters:
---