The Meat You Eat & Your Heart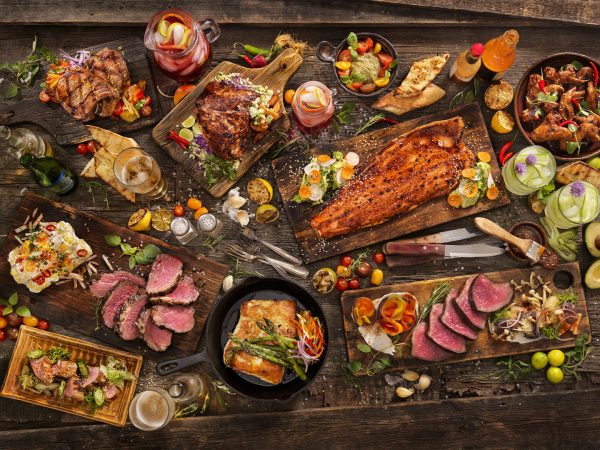 Study leader Zahra Raisi-Estabragh, M.D. of London's Queen Mary University, noted that previous studies have shown links between greater consumption of red meat and increased risk of heart attacks or dying from heart disease. She and her team examined the relationships between meat consumption and the health of the heart based on imaging which she said, "may help us to understand the mechanisms underlying the previously observed connections with cardiovascular disease."
The researchers found that greater intake of red and processed meat was associated with poorer imaging measures of heart health. Specifically, individuals who reported eating a lot of meat had smaller ventricles, decreased heart function, and stiffer arteries — all markers of worse cardiovascular health.
The researchers also tested the relationships between heart imaging measures and consumption of oily fish and found that as the amount of oily fish consumption increased, heart function improved.  The associations seen between imaging measures of heart health and meat intake were only partially explained by high blood pressure, high cholesterol, diabetes, and obesity, the researchers reported.
Dr. Raisi-Estabragh suggested that "greater red meat intake leads to raised blood cholesterol and this in turn causes heart disease." She added that because the study was observational "causation cannot be assumed. But in general, it seems sensible to limit intake of red and processed meat for heart health reasons."
My take? As you may know, I don't believe anyone needs to eat red meat to be healthy. We can get the protein and essential fatty acids we require from other food sources, such as wild-caught, cold-water fish; free-range, omega-3 rich eggs; and tofu, beans and nuts. If you do eat red meat, less is better than more, wild game and bison are better than beef, and grass-fed, grass-finished beef offers a far better omega-3 to omega-6 fatty acid profile along with fewer potential contaminants and less fat.
Source:
European Society of Cardiology. "Study strengthens links between red meat and heart disease." ScienceDaily. ScienceDaily, 15 April 2021, sciencedaily.com/releases/2021/04/210415090718.htm.
More current health news from this week's bulletin:
---
Sign up for more Dr. Weil newsletters:
---